August 7

Eeeee...I didn't know you had one of these:) This is my break away from Facebook! HAHA
March 27

Well thank you and I love the name, I had to have it for her. :) What are you wishing for this time around.
March 19

That's so weird. I am due very early octobernot sure the date yet. But I have a daughter who will be 1 years old this 30th, we are expecting our second baby and hoping for a boy also. :)
February 4

hi my name is irene im 19 also and i'am due may 28th and this too will be my first one see already i've only been a member for a day and i've already found sum one that i have a lot in commen with cool huh.... lol
February 1

we are due on the same day im having a little boy i think its cool i found some one that is the same due date .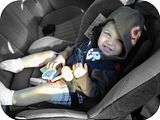 January 30

Congrads ! Me and my boyfriend are in the same boat with the whole surprise pregnancy thing, but regardless are soo excited !