About Me

Marissa is my name and I am 15. Had my baby February 14,2009 5lbs. I also have a soon to be step son named Aeson.My step-mom has an account on here. Her and my father are trying to have another baby. I have a step-brother named Aayden. I also have a half sister named Kylie. I help my parents with them all the time so I can prepare myself for my baby. Me and theJocelyn's father are back together as of February 19,2009. Yes I am a teen mom but I plan to finish high school and go to college. I am not looking for drama I am looking for friends who are or have been pregnant.


Jocelyn is my first child and my boyfriends second. Jocleyn is our little girl our only girl at that. She is already a Mama's girl and her Daddy's world.
Aeson is my boyfriend Kolton's son. I have known this little boy since he was 9 months old. Around this time I started dating his daddy. This little boy grew up knowing me as mommy. As far as I am concerned this little boy is my baby boy. Sadly his mommy dont care about him.
March 8

Your babies are really adorable! aww :)
February 25

Thank you for the PT back :D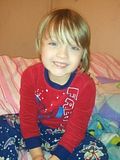 February 21

thats cute ty
☆Mommyღ
I have 1 child and live in Covington, Georgia
February 20

hows the baby????
DaniE:)
I have 2 kids and live in New Mexico
February 19

love it!
February 19

Aw! That's so great that you stepped up and became Mommy. Very admirable, a lot of women can't do that because they just can't bond with a baby that they didn't carry. I'm sure he'll always love you like you did though.
February 19

He's sleeping right now but I'm sure he'd say hi back. I read your post about your boyfriend. Congratulations. :D
DaniE:)
I have 2 kids and live in New Mexico
February 17

OMG! it looks wonderful!:D thanx!
February 3

Thanks! :) i forgot all about it. lol
February 2

awwww thank you! Its so cute, i'm so happy he placed!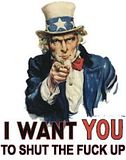 February 2

I love it thank you!
February 2

Thank You so much I love it. I totally missed the rest of this contest.