November 21

I moved for school. Steven is still in NC. But we are getting divorced. How are you?
Where have you been! I haven't seen you on in ages! I'm moving soon... I take it you are no longer in NOLA?
January 22

On the BestBank haha. Not that far from the base. yep the snow was great only seen that like 3-4 times in my life. Thank you I worked really hard to make beautiful girls. Mardi Gras Coming up WOO HOO I can't wait. I need so happy stuff right now. Im tired of all the bad shit that keeps getting thrown my way. but thats ok It will only make me stronger!
January 17

ur avi is cute!
September 23

I am from Jasper, about an hour north of Birmingham. What took you guys off to Louisiana?
I've got 10 more days but there is no progress... no dialation, nothing... this is my second so you would think that SOMETHING would be going on already... but NOPE.... I left Rhilee in TN too... She's supposed to come back when I have the baby but we will see how reliable Justin's parents are. Oh, and he's p*****g me off too! I can't stand being here anymore.
Coastie Mami
I have 2 kids and live in Boston, Massachusetts
August 27

Thank you I tried my best! lol :D
August 17

<a href="http://atlanticmcc.com">http://atlanticmcc.com</a> Should be all the info you need on there. Let me know if you need anything else! You will like this area. It's a small town, but it's really gorgeous.
August 17

If you are gonna be living here request Slocum Village. It's NICE, NEW housing. It's where we live. Townhouses with fenced back yards. Love, love, love it. The area is REALLY nice too! The other, older housing units are being condemned one at a time for foundation cracks and roof leaks and other stuff. It's a total mess. If you want to live in Slocum get your housing app in ASAP. You can do it online. I will send you the link if you need.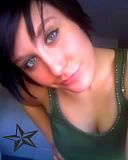 August 16

lol ya we were at the river all day so my lil one is soo tired but she always fights going to sleep so shes all fussy. but her eyes are rolling to the back of her head so she'll be out soon.:D lol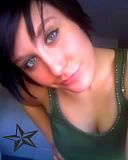 August 15

lol ya my bad, im typing with one hand. and not rlly paying attention..i got an angry baby on my hands. =]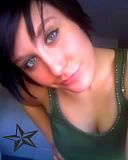 August 15

lol I know that is crazy! and they arent spelled the same way!!