MamaTwinkle
143 Posts | Joined BG: Nov 30, 2008
Last Visit: 7 years ago
Age

35



Gender

Female



Status

Single



Work

Yes I work, I'm a nurse



Location

Florida



Interest

I like mostly r&b, I like family movies, I still watch Fresh Prince and Cosby reruns !



I am Alena mother to a4yr oldPrincess and mother to be to again (4 months pregnant) ! I am an Island girl, originally from St. Kitts but raised in Anguilla for the early part of my life ! I now reside in Florida. I am one of 11 children, so I looove family and love itself be it from family or friends !Lots of people may say they do but I strive to live by what I say. My #1 interest is improving my relationship with God but don't judge me cuz HE ain't done with me yet ! I love to sang,I used to try to pursue getting a record deal but since the arrival of my Angel 4 years ago,I had to pursue something that gets me $$$paper NOW-a real job. Every now and then I write poems, so I do spoken word things too. I'm in to eating right (most of the time) and a lot of homeopathic and natural stuff, so I research those things to live a better life. One of my biggest interests is being the best mommy to my princess, and lastly my interest is being whole by myself until my "Boaz" learns how to "man up" and marry me so we could be just like the family on the Cosby show, LOL !
Cute Mommy Graphics and Layouts
Cute Mommy Graphics and Layouts
Cute Mommy Graphics and Layouts
Cute Mommy Graphics and Layouts
Cute Mommy Graphics and Layouts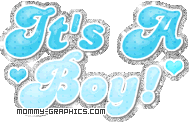 Cute Mommy Graphics and Layouts