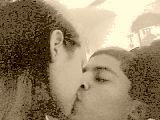 Chelle♥
I have 1 child and live in Littleton, Colorado
August 20

HI :) thank you! So is your son! Im a stay at home mommy too. The computer is pretty much my life ha ha.
June 16

Im having a girl! haha, I see on your page your having a little boy, are you happy with that?
June 16

I have no idea. For some reason the doctor did not give me a pelvic exam at my 36 week appointment. Im going in tomarro for a rash and im going to tell her about my contractions and see if she will check me internally to see if I am dialated or effaced/
sitting here just messing on the computer, I finally took a picture of my belly I will post it later. Man when I woke up this morning I wokr up to my room flooded, we have some piping problems obviously, so I didn't go to work this morning. you still going to school tonight you better
lol that is funny, now I just need to pimp mine out like all the other girls HaHa Where r u at your sister's
nothing much just started talking on this baby gaga website, it is kinda cool
December 16

We have the same due date. I'm looking forward to seeing my little one on Christmas eve at the ultrasound. Hoping for a little girl, but can deal with a boy. So what are you wanting?
December 1

hey whats up? not to much here yeah we have the same due date hows cool is that lol... i cant wait to find out what it is eitehr i cant wait i hope its a boy!!!! get back to me and nice meeting you