July 3

Hey !!! Yeah Cassius is about to 13 months on 8th, time flew I cannot believe it. He's walking as well & saying a few words, daadaa, mama, daddy, nana for grandma, bad, no, titi for aunty, he says his cousins name which is aj he says yay & a few other words lol. =) He has 4 teeth & 2 that just broke through, hes 25Ibs 30inches. He really has grown a lot. My little baby is now a toddler & it still hasnt sunk in yet. & Girl you need not to forget about this site im still here lol sheesh. I want to see some pictures of La'vasia, I bet she is soo big & wow thats great that shes walking. Our babies are growing up so quickly right before our eyes. =( Next thing you know they teenagers lol. Text me ill message you my number or you can even call me if you want & if you have aim or yahoo i will send that as well im ALWAYS on. =)
February 1

HEY ! omg its been so long since we last talked. Thank you so much Im doing good & my boys are doinggood too. & Your family is beautiful as well, I cantbelieve how big La'Vasiahas gotten she is soo pretty god bless her.Can you believe Cassius is going to be 8 months on Feb 8th & he weighs 22Ibs 15oz & hes 28 inches long. Hes growing up to fast :( . What have you been up too ?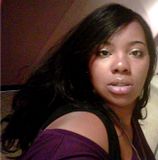 ShondaNicole
I have 1 child and live in Charlotte, North Carolina
January 27

Things aren't perfect but we're still pressing through honey. In the process of moving back to Miami. Being a mommy is hard work isn't it?? Whew!K just laid down for bed. Thank you Jesus! I hope as is well with you and baby! Shonda and Kingston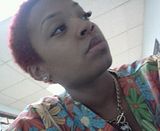 July 3

haha, never fxckn mind, i just read under yur name, its a qirl!!!!! lol, congatsssssss.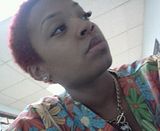 July 3

thanx for the pt, and aww yur due a day after me!!!! wad you havin??
June 15

Heyyy.. they ultrasound tech was lazy.. she gave me a horrible picture ONLY ONE, and i couldnt see anything!!!! So i dont have anyto put up, but my baby shower is coming up soon so ill post those pictures. Yea its gettin harder for me to walk long distances, but im actually feeling great for 32 weeks!! It scares me how easy my pregnancy was. Im afraid to have anymore bcuz theyll probably be a disaster to make up for this one lol!!! Wel congratz and i dont have a cell right now, but when i get one ill give ya my num!!! Good Luck!
June 4

heyy mama lol@ the second pic on ur profile, you look so lost and confused!!! Anyway, im doing good i dont come on here much anymore idk why. But i moved into a new place recently and i dont remember where my pictures are! Im going for my last ultrasound today so ill put up some new pics soon!! How are you doing? Were almost there! i cant wait!!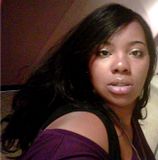 ShondaNicole
I have 1 child and live in Charlotte, North Carolina
April 10

Hey girl, congratulations to you and yours, yeah people may talk junk about our short term relationship and fast movements, but who cares!!!!!
March 26

Congratulations!!!!!!! Looks like we'll both be having lil divas in training!!!
March 20

Nope i dont know yet, hopefully this lil kickboxer wont be shy, i go to find out Wednesday. Awwww good for you when did you find out? Did you pick a name yet? I did, if it's a girl its Khalila Marie and a boy is Malakai Antwon.
March 19

omg omg Congrats !!!!!!!!!! =D Shes going to be beautiful ! I know your excited. Now you can start doing all your shopping, Its so fun !
March 19

omg did you find out yet ?! :D