B*ns♥Mom
44 Posts | Joined BG: Dec 04, 2008
Last Visit: 2 years ago
Age

27



Gender

Female



Status

Not Saying



Work

sometimes...lol's



Location

Atlanta, Georgia



Interest

my son



I'm a mother of a beautiful 3 year old boy. I've joined looking to make friends and lear more about parenting. Currently trying for another one, hoping for a girl!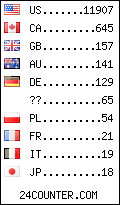 flag counter
I believe in the benefits of breast feeding, vaccinating, and circumcision. I love to research and discuss controversal issues, but I don't like posting on forums and getting bashed.
I'm against crying it out, I think its important to build a bond with your baby.
This site is awsome for meeting many wonderful moms and sharing experiences, if you don't like what I have to say, let me know and you won't need to hear from me again.