About Me
Hello friends In the last year since my NICU loss I am very happy to share that I am now the mommy of a baby girl named Grace Diane Darden. she was born August 13, 2010 at 8:54am she weighed 6lbs2oz and was 18 1/4 inches long. She is beautiful and healthy and she was born at 36 weeks there was a brief NICU stay to make sure she had her eating unde control but we are doing great. Also thank you to all of you who were so kind and prayed for me when I lost Symphony without people to talk to my world would have been pretty empty and very sad. For my baby may be gone but never forgotten.
What A pretty Mommy!!
1st Trimester
1-4 Weeks [1 Month]
Complete!

5-8 Weeks [2 Months]
Complete!
9-13 Weeks [3 Months]
Complete!
2nd Trimester
14-17 Weeks [4 Months]
Complete!
18-21 Weeks [5 Months]
Complete!
22-26 Weeks [6 Months]
Complete!
3rd Trimester
27-30 Weeks [7 Months]
Complete!
31-35 Weeks [8 Months]
Complete!
36-40 Weeks [9 Months]
New baby born August 13,2010 at 36 weeks!!!!
In loving memory of my daughter Symphony born 3-29-09 became and angel 4-14-09
My Mom is a survivor,
or so I've heard it said.
But I can hear her crying at night
when all others are in bed.
I watch her lay awake at night
and go to hold her hand.
She doesn't know I'm with her
to help her understand.
But like the sands on the beach
that never wash away...
I watch over my surviving mom,
who thinks of me each day.
She wears a smile for others...
a smile of disguise!
But through Heaven's door I see
tears flowing from her eyes.
My mom tries to cope with death
to keep my memory alive.
But anyone who knows her knows
it is her way to survive.
As I watch over my surviving mom
through Heaven's open door...
I try to tell her that angels
protect me forevermore.
I know that doesn't help her...
or ease the burden she bears.
So if you get a chance, go visit her...
and show her that you care.
For no matter what she says...
no matter what she feels.
My surviving mom has a broken heart
that time won't ever heal.
I LOVE this man!!
Without trust you have nothing and to be your wife and best friend means more than anything in the world, I can't wait to hold our baby in my arms.
Oscar & DeShawna Darden Forever In Love Since 2001
What GOD has brought together in love and marriage no one shall pull us apart.
~*Quella*~
I have 17 kids and live in Paterson, New Jersey
November 14

Thanx for the album comment :) Hows your lil one??
August 19

Congrats! :)
August 18

TOTALLY EXCITED THAT MS. LILIAN DARDEN HAS MADE HER GRAND ENTRANCE INTO THE WORLD! SHE IS BEAUTIFUL MOMA :)
August 16

DEEEE! SEPT 4TH CANT COME QUICK ENOUGH FOR MEEE, IM READY TO SEE THIS LO OF YOURS!
August 10

I am so sorry for the loss of ur first child. she was beautiful jus like her mommy. good luck with ur upcoming bundle of joy
August 2

ahh- im anxious for your bebe` to make her grand arrival on sept 4! time needs to fly. love &miss you friend :lol:
~*Quella*~
I have 17 kids and live in Paterson, New Jersey
July 13

Hey momma! How was the baby shower??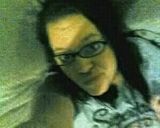 June 27

<b>I wanted to thank you for being here for me to talk to, I def will take you up on that offer, I dont really have anyone i know around me i can relate to. I honestly just got to where i can talk about it and not cry and have to just stop. I really hope i can make it thru going to there grave, I really hope it does get easier cuz it feels like im dying and the world has ended. </b> <b>I really hope I get p;regnant within the next few years yet im scared ill constantly wonder if it will happen again. Im so happy for your new baby! Your due the day before my birthday! </b>
June 22

im so sorry for ur loss mama!! im happy to hear this baby s doing great <3<3
June 15

thank you for the pt. :)
April 21

hello maam. Just wanted to tell you I'm thinking of you . . You're in my prayers and I'm always here for you Dee!
April 16

My heart goes out to you. I wish you and your little girl nothing but good things. My prayers and thoughts are with you.