About Me
I'm 25,a mom, wife, and student.My first child, Gabriel, was born on July 5th, 2006. Our second, Sophia Rosewas born on July 28th, 2009. I'm a full time college student in an Ed.S. program in school psychology. Any questions please feel free to ask!
Gabriel
Sophia
Created by MyFitnessPal - Free
Calorie Chart
aeu
I have 1 child and live in Texas
July 17

i'm going to school for nursing. the nights do get really lonely, my husband's working the weekend right now, so he will be off for the next 2 days! what are you going to school for?
January 31

That's great! I did my undergrad in Biology and decided to get my Masters in Secondary Education. How is grad school with two children and a husband? Sounds like a lot!
Meggg ツ
I have 3 kids and live in Leland, North Carolina
January 24

Yes I do, just PM me any requests that you may have :D
November 18

My would have been sister in law graduated from that program this past summer. She is getting her masters now. Thats a hard program, but good for you! I wish I continued with school :(
November 18

Hey! Yup I've got another little guy bakin in the oven. I've been up to the same ol', selling make up, cooking, cleaning, doing the whole house wife thing ;). What have you been up to, it's been forever since we talked
January 11

Thank you! She was born on July 14th. both of yours are July babies. I am a July "baby" too. Are you? Cause it's a great month to be born in :)
December 20

Mine was born at 5:52 pm lol
this lady had an offer up and i went and got one just in time.
Hannah.
I have 34 kids and live in Washington
December 8

Aw thank you! You have a little cutie too!! :)
December 6

It's from Resevoir dogs.
November 28

Did I make it? Ha I wish! I'd be making lots of money then lol :D I found it by googling cake/candy images.8)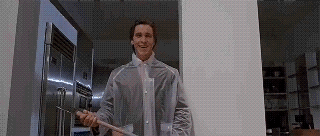 October 20

That is crazy! A lot of coincidences! Your daughter is so cute, my daughter has that same ladybug sleeper.