Brightside
I have 2 kids and live in Bald Knob, Arkansas
April 5

D60
March 31

baby curl cream
February 13

thank you mama!!! gianna is a doll!! thats my sisters name too
November 30

thnx for PT me back! I was just looking at your pix & your LO is a doll!!!!!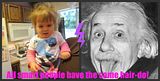 November 29

lol that was my due date but i had her on aug 19th
October 6

About time you added pictures!! :wink: she's precious, congrats again.
August 31

CONGRATS!! I'm so glad to hear that she's here! Can't wait to hear about everything and see pictures!
August 25

Haha, it's fine.. I'm sure I've done it before too and not realized it. I know I've about did it plenty of times and have caught myself. Good luck today at your appointment! Hopefully you are making progress. Just walk walk walk and have sex.Haha About all you can do! I have an appointment today too @ 245 so I'm hoping to find out good news as well. I started having pains in my sides this morning and I'm thinking they were just BH because I had them a week ago in the opposite side. I'm praying this her telling me she's about to come out!!
August 23

lol I'm assuming the comment you left on your own wall was to me! :wink: Yay for being the last day of work! Hopefully you are getting close. Have you started to dilate any yet? I'm hoping I'm getting closer. I've dilated to 1 1/2 and I'm hoping to find out that I've gone further on Tuesday. Good luck if I don't talk to you before anything happens!!
I'm soooooooooo incredibly ready!!! Today was my last day of work and then I walked around the mall for awhile trying to get this lil one to get things goin! U don't have much longer urself!
August 23

Awww Thank you!!! Those cupcakes do look yummy! Are you getting excited? You're due date is soooo close!