Mrs.Gibson
1003 Posts | Joined BG: Dec 16, 2008
Last Visit: 2 months ago
Age

24



Gender

Female



Status

Married



Work

Stay At Home Mommy & Wife



Location

Lancaster, Ohio



Hello!
I am Liz. I am twenty one years old and mommy to two of the cutest boys ever! I just recently quit my job after having my second son to be a full-time stay at home mommy and wife. :) I got my asociated degree in April 2012 in Early Childhood Development. I plan on staying home for maybe a year with my boys and then getting a job in the Early Childhood field.


Birth:
7/24/09 10:57PM 8lbs 5oz 20 1/4in long.
1 Week:
7lbs 13oz.
2 Weeks:
9lbs 15oz 21 1/2in long.
1 Month:
11lbs 8oz 22in long.
2 Months:
14lbs 1oz 24in long.
3 Months:
15lbs 3oz.
4 Months:
15lbs 8oz 25 7/8in long 16 1/2in head.
5 Months:
16lbs 4oz
6 Months:
16lbs 14oz 26in -17lbs 2oz 26 3/8ins
9 Months
: 22lbs 10oz - 22lbs 6oz 27 1/4ins
11 Months:
25lbs 5oz 30in long
12 Months:
25lbs 15oz 31in long 49cm(19.3in) head
18 Months:
27lbs 4oz 33 3/8 in long 49.5cm head
2 1/2 Years:
35lbs 8oz 36 1/2 in tall
3 Years:
38lbs 38in tall - 38lbs 2oz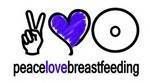 Birth:
06/06/2012 4:26PM 8lbs 2oz 21 1/2in long
24 Hours:
7lbs 15oz
2 Weeks:
8lbs 14oz 22 1/8in long
4 Weeks:
10lbs 11oz 22 1/2in long
2 Months:
12lbs 8oz 25 1/2in long
5 Months:
16lbs 12oz 27in long
6 Months:
17lbs 5oz 28in long and 18lbs 27in long (shrank? lol)
9 Months:
19lbs 8oz

Myspace:
http://www.myspace.com/lizmoore
Facebook:
http://www.facebook.com/#!/profile.php?id=710265623
My layout was made by:
http://forum.baby-gaga.com/about1062318.html