About Me
<
22 years old. We just lost our 2nd baby at 6weeks and 4days on June 30th. Sad but God has a reason for everything and we will have another baby someday when the time is right. we plan on releasing a balloon in honor and planting a fruit tree. I wrote the baby for closure and its been hard explaining to my daughter. but she now says bye bye baby and points to heaven. she knows and understands heaven.

After five and half weeks since my miscarriage we found out we are EXPECTING again. Little nervous but hopeful. It was twins but at 7 weeks we lost one. But the other baby is healthy and going strong. Praying for a full term baby!

Third pregnancy. ALL pregnancies planned and convinced in the first month of trying. Married for 3 1/2 years (2-14-08). Proud Army wife. RLTW!!!




1st PREGNANCY: 2009
Mother Name:: Jaime Marie Isenberg
Age:: 19
Birthday:: June 12
Birth Place::Huntingdon, PA
Height:: 5'4
Pre-Pregnancy weight: 110

Father Name:: Jonathan David Isenberg
Age:: 22
Birthday:: June 29
Birth Place: Huntingdon, PA
Height:: 5'10

</b> <b>FIRSTS:
Is this your first pregnancy?: Yes
How did you find out you were pregnant?: Well I took one a day before my period was suppose to come I knew I was pregnant and we were trying
What kind of pregnancy test did you take?: clear blue and pee strips I had (1st)
How many?: 1 --- 2
What were your first symptoms?: Car sick driving home for thanksgiving, nausea, headaches I just knew !
Who did you tell first?: my hubby then heather and Carly then my older sister
Who was with you when you found out?: my hub
Was baby planned?: of course
When was baby conceived?:November 16th
How far were you when you found out?: 4 wks

</b> <b>My BABY:
Due date:: August 16, 2009
Do you want to know the sex?: Yes
Do you know the sex?: Nope, not yet. too early.
If so, boy or girl?: ...
Any names?: Zoey Marie, Rylie Marie for girls or Owen Micheal, or Taylor David for a boy but noy sure
Any ultrasounds?: nope
Have you heard the heartbeat?: nope but the Jan 28t I will
Who do you think baby will look like?: I'm hoping more like me!
Will baby have any siblings?: in the future
Have you and dad felt baby move?: nope to early

</b> <b>MISCELLANEOUS:
Did you have morning sickness?: I've been nauseated pretty much everyday and Yes I throw up a little
Did you have any cravings?: tuna at the beginning nothing now
Did you have any mood swings?: yes so emotional, doesn't help that hubby is never here!!!
Are you a high risk pregnancy?: hope not
Any complications?: nope
Formula or breastfeeding?: breastfeeding is I can
Have you bought anything for baby yet?: nope but mother-in-law bought him or her there first stuffed animal for x-mas, and my friends rachel got me a blanket to say congrats
When did you start to show?: im not showing
How much weight have you gained?: almost 10 lbs -- I know a lot already
How long could you wear your regular clothes?:i still can but they arent comfy anymore
Are you excited?: yes very!!
Who will help with baby after their born?:my husband until 6 months then he leaves for deployment again
What is your favorite thing about being pregnant?: sharing this feeling with my husband
What is the worst thing about being pregnant?: constipation, headaches, being tired, I could do on forever, but its all more then worth it
Whats one thing do you miss doing since being pregnant?: can't go skiing this year
Any days you wish you weren't pregnant?:not at all
Are you ready for baby?: oh my yes I want it everyday
Do you have insurance?: Tricare
How many kids do you want?: 2-3
Do you talk to your baby?: yeah
Do you still feel attractive?: yes
Have you had your baby shower yet?: nope in april when i go home then one over the summer here
Do you like kids?: I love kids!
How far along are you now?: 10 wks and 3 days</b>
August 3

Sorry, have not been on here in a while. Your having a girl too - Congrats! We are naming our little girl Ella Ann. We can't wait. She is due next Wed. but if she is not here by then we are going in for an inducement the 13th. How are you feeling?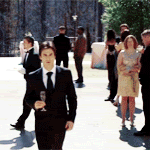 March 29

Hey congrats on your pregnancy with a baby girl! Its nice to meet another Amry wife who is expecting ;-) you are so lucky you conceived so fast!
March 29

very nice :) love it!
I'm sure they'll still get a bunch bigger...lol do you have any IM's to chat on?
March 25

We just found out we are having a baby girl!! =) We are in Montgomery, Alabama and are looking at being stationed at Ft.Bliss in a year. What did you guys find out your having?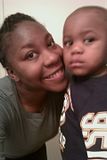 KJ's Ma!!
I have 1 child and live in Montgomery, Alabama
February 26

I get to find out what im having on march 16th! these are going to be the longest three weeks of my life!!!! do u know when u get to find out yet??
February 23

Hey! So your in bama and a fellow Army wife, very neat. I'm due August 14th so we are very close together! Well, I just wanted to say Hi! I would love to chat if you want too.. hope everything is going well. When do you find out if your having a boy or girl??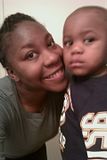 KJ's Ma!!
I have 1 child and live in Montgomery, Alabama
January 29

ohhh ok!... i was about to be really excited when i head to the doctor on monday lol....i cant wait to find out the sex of the baby...im hoping for a girl as well...lol
January 28

Hey I'm almost 12 weeks. just came back from my doctors just had an ultrasound and heard its heart beat it was amazing. Good Luck with everytthing