December 6

I love love love your new avi, you're so Purdyyy :)
♡meℓissα
I have 1 child and live in California
September 16

thank you so much :D
♡meℓissα
I have 1 child and live in California
September 16

hi, thanks for the PT :)
June 9

Ahh yes, I thought it looked like a Cass masterpiece :) She's actually a good designer friend of mine :) I do love her work! <3
June 9

Dude who made your profile, it's awesome!! Lol
♥Kati
I have 2 kids and live in Florida
May 14

Thank you. I'm sorry I haven't been on here in a while so I just received your comment. It's BCBG Maxazria!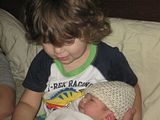 wittybbent
I have 2 kids and live in Orlando, Florida
April 26

Hi Mami!! Woo! We're having a girl as well! Congratulations to you guys! Super happy for you! I'm sure almost a month after you, September 6th. It really was my pleasure to send that stuff along, people were so generous with us, what you guys got was really only a small fraction of what was left from hand-me-downs from our friends! I'm on here from time to time, I just haven't been posting very much! Thinking of you too! Great to hear from you! :)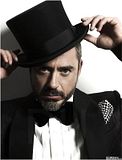 April 7

Thank you! And yes it is. :) I live on the pretty side of the state. :P
April 5

I can't wait to see the girls together either, its going to be great. I can't wait for the baby to come in general, no one in my family knows I'm having a girls so its going to be fun to tell everyone :) Siblings are fun, me and my brothers are all 18 months apart and super close friends now! This is her facebook page :) <a href="https://www.facebook.com/pages/Tara-Glenn-Photography/215835048435419">https://www.facebook.com/pages/Tara-Glenn-Photography/215835048435419</a>
April 5

Awe thank you :) I love the photos, I just got the ones done with my daughter on Monday. I also got some done about 5 weeks ago just by myself and they are awesome too! A girl learning to be a photographer, or going to school for it actually, did them. She does an awesome job, I'm very pleased with them! :lol:
April 1

haha i throw them into a hat that too big for her...not the best! but my friend on BG (whos link is in my profile) makes really pretty bow holders!!
October 6

I don't think you did ever get back up with me...I can't remember for sure though, my memory is shot...lol. But thank you...i really appreciate that! Feel free to check out my facebook page if you'd like...<a href="https://www.facebook.com/pages/Daft-Photography-and-photo-editing/166284547351">https://www.facebook.com/pages/Daft-Photography-and-photo-editing/166284547351</a>