K i k i [Carson's Mommy]
29 Posts | Joined BG: Jan 01, 2009
Last Visit: 5 years ago
Age

25



Gender

Female



Status

Engaged



Work

Administrative Assistant



Location

Las Vegas, Nevada




My name is Amanda and I'm 19 years old. My fiance and I are expecting our first baby, a little boy, in June of 09.
I was born and raised in San Diego, California [SO*CAL], but I moved to Las Vegas with my fiance in July of 08. I'm really homesick!! I LOVE the ocean and I miss surfing everyday. But I'd give up anything just to be closer to the love of my life!! We have gone through so much together I can't imagine being with anyone else. I feel like the luckiest girl in the world to spend the rest of my life with him!!

We definitely were not trying to get pregnant but we are so happy about our little angel and we love him soo much!! I never thought I'd be as much in love with anyone as much as I am with my baby boy. We hope to be the best parents we can be. Both of us are completely new at this so any mommies or mommy-to-be's that can offer any advice I would be so grateful!! I don't have very many friends with babies!!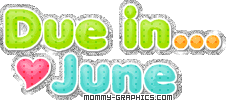 Name?:
Amanda
Age?:
19
Height?: 5' 2"
About The Father:
Name?:
Daniel
Age?:
22
Height?:
6' 0"
Are you still together?: Yes
About Your Pregnancy:
Is this your first pregnancy?:
Yes
When did you find out you were pregnant?:
October 15th
Was it planned?:
No
What was your first reaction?:
I was shocked
Who was with you when you found out?: My older sister
Who was the first person you told?:
Daniel
How did your parents react?:
Scared at first.. but excited now
How far along are you?
19 weeks and 1 day
What was your first symptom?: morning sickness and sleepiness
What is your due date?:
June 18th
Do you know the sex of the baby?: Yes
If so, what is it?:
its a boy!!
Have you picked out names?:
Yes
If so, what are they?:
Carson
How much weight have you gained?: 18 lbs
Do you have stretch marks?:
no
Have you felt the baby move?
Yes
Have you heard the heartbeat?:
Yes
About the birth:
Home or hospital birth?:
Hospital
Natural or medicated birth?:
Medicated
Who will be in the delivery room with you?:
Daniel
Will you breastfeed?:
Yes
Do you think you'll need a c-section?
I hope not
Will you cry when you hold the baby for the first time?: Yes
What's the first thing you might say to him/her?: Hi sweetheart!! I love you!!
Would you let someone videotape the birth?: No!
Are you excited about the birth, or scared?:
Both