About Me
Hi! my name is Jessica, im 19 years old and due in december!
Feel free to PT me or PM me!!! i love to talk,
About the Mommy.
Name:
Jessica
Age:
19
Is this the first child?:
yess

About the daddy.
Name:
Travis
Age:
20

Is this the first child?:
yes
Finding out.
What day did you find out you were pregnant?:
4.15.2010
How did you feel when you found out?:
Suprised
Who was with you?:
Travis
How did the daddy react?:
Suprised
Telling the grandparents.
How did you parents react?:
They were happy

How did his parents react?:
same
How often do they call to check on you?:
all the time

About the pregnancy.

When is your due date?:
12.20.2010
How far along are you right now?: 16
weeks
Have you had an ultra sound?:
Yes
Have you heard the heartbeat?:
yes! 152beats/minute
Sex of the baby.
What do you want. Boy or Girl?:
girl
Do you know what you are having now?:
A Boy!!
Are you happy with what you are having?: Of Course!!!
About the birth
.
Who is going to be with you?:
Travis, probably his mom, my mom idk yet
Are you going to video tape it?:
idk
Natural or medicated?:
most likely medicated

Do you think you will have a c-section?:
if he is to big for my body to deliver
Do you think you will cry when you first hold your baby?:
yeah

Do you know what you will say to the baby when you first hold it?:
I dont know
Are you scared about the labor?:
Yeah
Names.
Do you have a name picked out?:
no,
Is your baby going to be named after anyone?:
no
Did the daddy help pick the name?: not yet!
Other random questions.
Where was your baby concieved?:
Our bed,:D
Have you felt the baby move?: not yet
What was your first symptom?: missed period, head aches,
Will you have godparents?:
I dont know

Who will be the god mommy?:
I dont know

Who will be the god daddy?:
I don tknow

What is the babys room theme
?: for a girl i think lady bugs and a boy under the sea

Are you ready to be a mommy?:
yeah

What do you think the baby will be a "daddys girl/boy" or a "mommys girl/boy"?: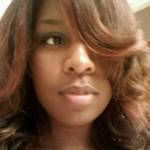 July 20

Congrads! i'm having a boy too
February 8

yeah im keeping them in as long as i can..Last time i took the top out at 6 months and kept the bottem one in...This time im not as big and they arent tight soo...we will see , im a few weeks away from 8 months
January 20

Aww I'm really sorry to hear that! I know what you mean about already being attached, I know I already am. Well I'm sorry again, if you wanna talk I'll be here to listen
January 20

Hey I know you dont know me but I found your page and saw that we are close to the same age! Just wanted to say hi and maybe since we are both due around the same time we could talk and get to know each other and give advice! Well good luck with your pregnancy! Hope to talk to you soon!
January 19

Hi! I'm new to this site as well as a soon to be new mom on Aug 31/ Sept 1 2008. I noticed that you are due around the same time as me. I'm assuming this is also your first baby and you are about 6-7 weeks. I am also in a relationship ( Jan 22 will be 4 years now) and hopefully soon to be married =) I know you don't know me, not quite sure if you are even here to make friends. I just thought I'd introduce myself and make friends with young women pregnant like myself.
January 18

Wow i found out i wass pregnant on January 5th too! but Congrats!
January 14

Congrats on your pregnancy! :)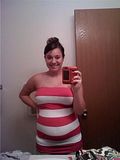 January 14

ahhh... that makes sense!! haha
hahaha well this is JUST the begining!! but were in it together!! haha we can be bitchy on this thing ALL day lol... annnd when do you plan on telling your family?? are they going to be mad??? good luck with that!! i called mine at 3am their time and told them and they were totally excited!! how did you meet your boy?? if youre in florida and he is in michigan?
hahaha oh you poor thing!!! haha my husbands lucky that he is out to sea right now, because i would be biting his head off!! im vising home (indiana), and everyone is just really p*****g me off... and my hormones are freaking out, and everyone wants to touch my belly and i really just want to punch them haha... oh the joys of pregnancy!!! just watch out for the hormones, and good luck to your fiancee.... because im pretty sure my husband is in for a rude awakening... unless he buys me a present... haha.
hehehe yeah... our husbands should be best friends then lol because they are the exact same... because mine reads stuff, sends it to my email, and says HA.... im like whaaatever! lol