Kayla[[Miles Mommy]]
459 Posts | Joined BG: Jan 07, 2009
Last Visit: 4 years ago
Age

26



Gender

Female



Status

Married



Work

Studen and stay at home mommy for now



Location

Fayetteville,



Interest

My Son and My Husband=]




Kids

1



Due

Oct 29, 2012 (girl)



My name is Kayla. Im 22 years old. Ive been with my lovely Husband for 6years . We got married on April 21st 2012. Our a little Prince was bornonApril 4th He was 8.14lbs and 20.5 inches long. and we are expecting our little Princess October 30 2012... also i would like to say I'm A PROUD wife of a US. NAVY CORSMAN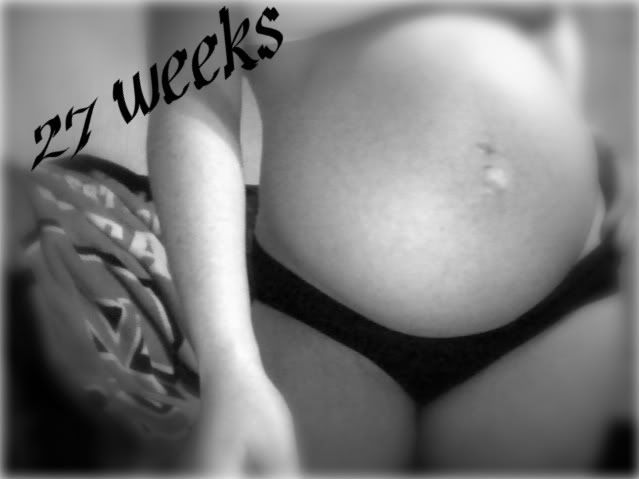 these are a few pictures of me and my mama i was 30 weeks in this pic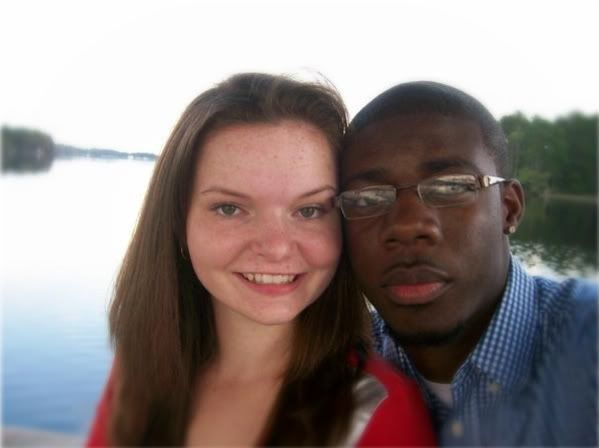 I just cant see my life without you in it .. your my soul mate and weve been through alot. but no matter what you have always been there for me and i love you .. i cant wait to share my life with you.. were gonna be great parents =]

Long Pregnancy Survey!!
About the mommy!
Name: Kayla
Age: 19
First child?: yup
About the daddy!
Name: Marcel
Age: 19
First child?: yup
Finding out!!
What day did u find out?: Aug. 22 2008
How did u feel when u found out?: WHAT.. im on birth controll.. no no no .. ill take another one..
Who was with u?: myself
Who was the first peson u told?: Marcel
How did they react?: I showed him 4 test that i had took.. he said "well kidd you eggo's deffenitly preggo"
How did the daddy react?: nervous..
Telling the grandparents!
How did ur parents react?: My mama was like .. i didnt think you would be next and my daddy said well are you hungry.. =] silly
How did his parents react?: they didnt talk to me for weeks ..
Are they helping with baby names?: Nope the boyfriend picked out the babys name
Have they bought anything for the baby yet?: My parents have got tuns of stuff.. his parents havnt got anything
How often do they call to check on u?: My mama lives with me.. his parents .. maybe once a month
About the pregnancy!
When was ur first appointment?:umm i dont remember but my first ultrasound was october 7th
When is ur due date?: April 10th 2009
How far along r u?: 29 weeks and 2 days
Pre-pregnancy weight?: 135
Weight now?: 183 EEK
Have u had an unltrasound?: Yess =] lots of them
Have u heard the heartbeat?: Yepp
What was the heartbeat?: first one was 145
Sex of the baby!
What do u want?: boy
What does the daddy want?: a boy
What do u think u r having?: i dont think .. i kno .. i seen it .. =]
Have u had ur big ultrasound yet?: Yepp
If so, what r u having?: A BOYY!!!!!!
Are u happy with what u r having?: yes i sure am
About the birth!
Do u know what u r taking with u?: yep its already packed.. ive gone into pre term labor.. i now keep a bag packed
Who is going to be with u?: Mommy, daddy, and If my boyfriend comes home [Navy] he will be the one holdin my hand the whole time
Are u going to videotape it?: Im not sure
Natural or medicated?: I want a natural .. but ive been havin some contractions that will drop me to my knees so .. im still thinkin about that one
Do u think u will need a c-section?: they are not sure.. my baby is lookin big for 29 weeks
Will u cry with u hold ur baby for the first time?: OH BOY.. I Sure will
Do u know what u will say to the baby when u first hold him/her?: Mommy loves you so much .. and she's been waiting patiently for you to get here
Are u scared about the labor?: Maybe.. just a little .. well YESSSSSSSS
Names!!
Do u have a name picked out?: Sure Doo
Girl names...: No Need for that
Boy names: Miles Brandon
Is ur baby going to be named after someone?: Miles Davis .. Old Jazz musican and Brandon From my boyfriends brother
Other random questions!!
Where was ur baby conceived?: At my grandparents beach hosue..we went as a graduation present [[OOPS =] ]]
Have you felt the baby move?: ALL THE TIME.. hes very strong
What race will your baby have? From you and daddy?: My boyfriend is black/guianese and im italian/irish and puerto ricna/indian/white
Do you have stretch marks?: yea =[
What was your first symptom?: Nipples Hurt BADD
What religion will the baby know? And from what side?: Christian
What music or interests do you want the baby to know?: Christian Jazz.. anything
Will ur baby have godparents?: yes
Who will the god mommy be?: my best friend courtney.. i met her on my first birthday 18 years of friendship ..
Who will the god daddy be?: Jamere my boyfriends best friend
What is the baby's room theme?: like a jungle theme but its not that bright one .. its kinda old school lookin .. idk i got it from sears
What was the first thing u bought for the baby?: a shirt that said Mommys Little Man =]
Are u ready to be a mommy?: SOOO READYYYYYYYYYYY