About Me
Well my name is Alexiz am 22 years old . Live in Phoenix, Az.
I have two amazing kids that i love with my heart am all they got since there passed away. Hurts me to know they won't be able to be with there dad but i would do anything to see them happy i know it's not the same but i will try my best. I will never forget him he was the love of my life i know his watching over us and wants us happy. I still think about him and miss him but i gotta move on and let him rest in peace.
I like making new friends am ver respectful and funny. I just want to meet mama's that have been in my situation. Any advice i will appreciate it . Thank you :)
His my world, heart and soul... Santiago was born August 5th, 2009 an early birthday gift... I went threw 13hrs of labor just to have a wonderful son. His the light in my eyes and i would never change that. I will do whatever i can to make him the happiest baby ever. I love you bubba your my everything<3333
This is my lil princess <3 Evelyn Starr Henley born January 20, 2011 . Weight 7pounds 4oz . Couldn't be any happier to have such an amazing lil girl she's so spontaneous and loves her big brother.
I recently found out am expecting baby #3 am excited, scared , and all the above I will do anything to have my kids safe and give them what they need.
Am in a relationship with my baby daddy he was really happy to know i was pregnant. He told me his gonna be there for me the baby, and my kids. I just hope everything works out.
BABY #3 !!!!
Yep.... Jude has everything PLUS.
awww lol i'm doing pretty good... getting ready for Christmas :) Wish I had a little more money this year...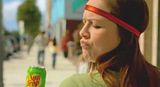 December 15

hehehehe... well have a good night babe. message me tomorrow and lemme know how ur mom is acting!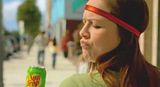 December 15

It'll be a struggle but of course you can do it ;)
You will have your hands full huh? lol I'm just letting the idea of "TTC" go... and when I do get pregnant its going to be a great suprise :)
Awww... I cant wait to have a second. We've been trying but no luck yet! My son is 3.
Very cute! I used to love the name Damian as well. What is your daughters name?
Aww thats great that hes there as a father to them. What names do you like??
What are you thinking of naming your next baby?? Let me know if I am getting too personal, is the dad involved?
Your kids are so stinkin cute! The picture of your son on your page made me smile :)
LOVE™
I live in Mill Valley, California
July 13

LOOOOOVE your avi!!!!! your LO's are so sweet!