Uh-Nis-Uh [EBF]
15190 Posts | Joined BG: Jan 11, 2009
Last Visit: 2 years ago
Gender

Female



Status

Married



Work

Spy



Location

West Virginia



I'm Anissa. I cuss a lot and I'm a smart ass.
I have an Adrian and a Karlie.
Sometimes I think they're aren't human.
They're the weirdest kids I know,
but they're cute.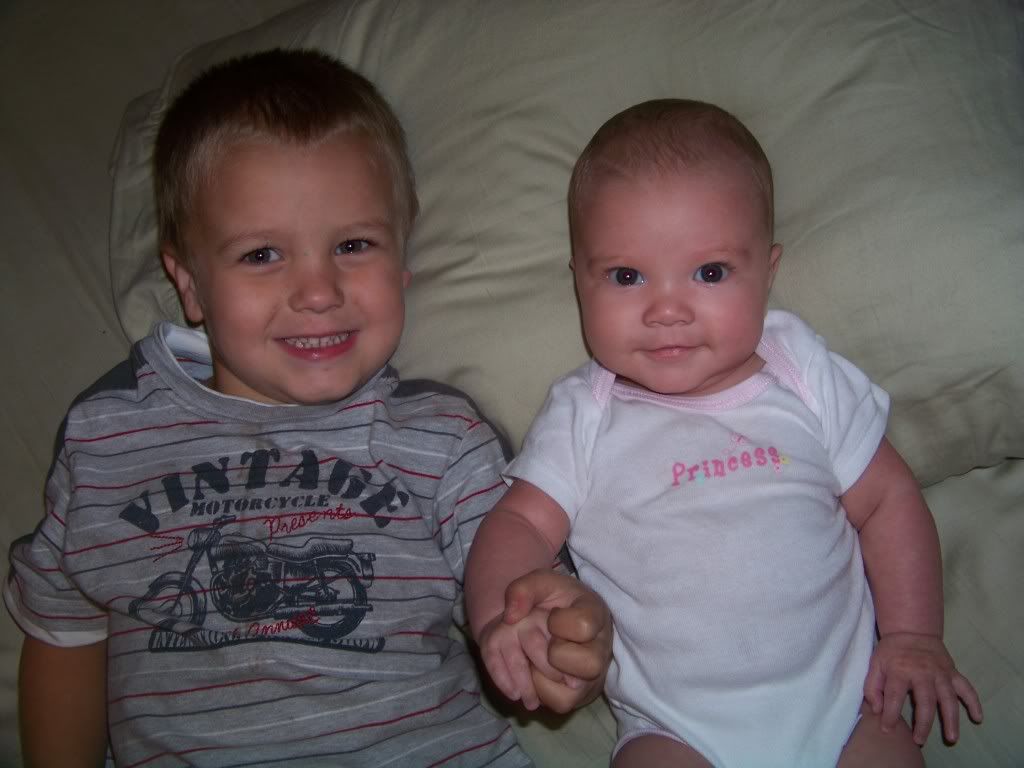 Adrian Jacob
January 5th, 2007
11:44 PM
6lbs 14oz
19 1/4 inches
Our first born, Adrian Jacob. His nicknames include, but are not limited to, No, get out of that, bug, monkey man, and chicken head. He's 5 going on sixteen.
He likes: Spongebob, Imagination movers, pickles, ravioli, chips, skittles, smarties, bath time, jumping on mom and dad's bed, karate chopping objects, running from one end of the house to the other screaming without taking a breath, and grape juice.
He dislikes: Bed time, being told what to do, no cartoons, and the doctor.
Karlie Addison.
May 20th, 2010
10:32 PM
6lbs 14oz
20 inches long.
Our second born, Karlie Addison. She's as crazy as they come. She loves Yo Gabba Gabba and screaming loud enough to bust windows. She's wicked smart and she has my attitude. She has the biggest brown eyes and her daddy is wrapped around her little finger.
6 weeks, July 1st, 2010
3 months, August 20th, 2010
6 months, November 20th, 2010
9 months, February 20th, 2011
1 year, May 20th, 2011
18 months, November 20th, 2011
2 YEARS!! May 20th, 2012
I wouldn't know what to do without this guy here. He's my rock. He always keeps me grounded. He got me out of some pretty bad situations when we first got together and I can't thank him enough for it. He's my best friend and my soul mate. We do everything together.
THIS IS NOT MINE! I have a niece or nephew due in September! :D:D
blog counter
Hi Stalkers