About Me

"Let me tell you why you're here: you're here because you know something - what you know you can't explain, but you feel it - you've felt it your entire life ..that there's something wrong with the world. You don't know what it is, but it's there, like a splinter in your mind, driving you mad.. it's this feeling that has brought you here." -The Matrix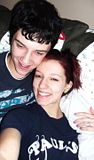 May 13

why'd they take him for so long?! the boys are in the special care nursy so they never got brought to my room/: or got to stay with me, so i had to go to see them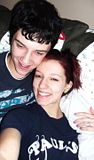 May 13

i think it's going to be worse then double the trouble. the day before yesterday we watched brayden try to escape from him incubator! it was the coolest thing ever lol, he was like halfway army crawling to one of the hole you can put your hand into.
May 12

isnt it weird how FAST time fliessss! we're good justin has a fever right now which is stupid but other than that we're doing good.. justin had surgery in april but he healed right up thank god. i loveee the duckkie pictures where did u get them done??
May 11

hope u and avery are doing wonnnnnnderful!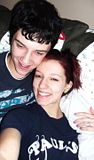 February 18

yeahh you can lose it, you'll be back to normal in no time(:
February 18

ats not bad.... how tall are you
February 17

on a good day i weight about 160 but my wieght is crazy like ill he 178 then 4 hours later ill loose it but its al water weight!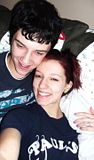 February 16

i hope i go back down to that size after the twins lol
❤mukhins ❤
I have 18 kids and live in Moscow, Russian Federation
January 27

no i didn't make it. i wish, haha. i requested from here:<a href="http://www.simply-siggies.com/">http://www.simply-siggies.com/</a>
oakmand
I have 1 child and live in California
January 12

ooh I was just using PhotoShop CS4 with some downloaded paintbrushes that I've just discovered and cant stop using haha <3
SubLowe
I have 1 child and live in Oceanside, California
January 10

umm its going good. on occasion we have accidents, but majority of the time she goes in the potty.i started putting her on the potty when she had to go poop. she just gets quiet n has a look on her face like shes cocetrating or she starts pushing n her face gers red lol ... now when she has to go she makes like annoyed uncomfortable sounds and we know she has to go. with pees, we put her on everytime she wakes up and a few mins after she eats. she also makes like a soft eeeh sound when she has to go. every kid is differenrt when it comes to making noises. my lil brother was potty trained as an infant n he would make eh eh sound ... so pretty much u just have to watch ur lo n study them . notice how they act b4 they go . but they do always go after they wake up and after they eat so u can start with that
SubLowe
I have 1 child and live in Oceanside, California
January 8

lol southern cali .. like an hr north of mexico. its like 70s here now. but early in the morning it drop down to 40s