About Me
I'm 19 years old and I'm expecting my first baby g**l o* September 6th...The baby's father and I aren't together anymore. We started having problems after we found out I was pregnant but we're trying our best to work together for the baby's sake.
MORE ABOUT ME
- I used to model before I got pregnant. Nothing big, just local stuff.
- My favorite color is purple.
-I hate bad grammar. And no, I'm not one of those hypocrites who says they hate it but still do it themselves.
- I.N.D.E.P.E.N.D.E.N.T.
- After the baby is born I'm going to finish taking my CNA classes so I'll
at least
have some sort of a career foundation to build onto.
- I was in college but due to some very unfortunate circumstances I had to drop out.
- I'm more of a "laid back" party girl (meaning I like to go out and have fun but I don't always have to be the center of attention.)
- Me + Pregnancy = NO LIFE! Haha.
*I'll GLADLY accept anyone's advice, suggestions, and just plain ol' conversation.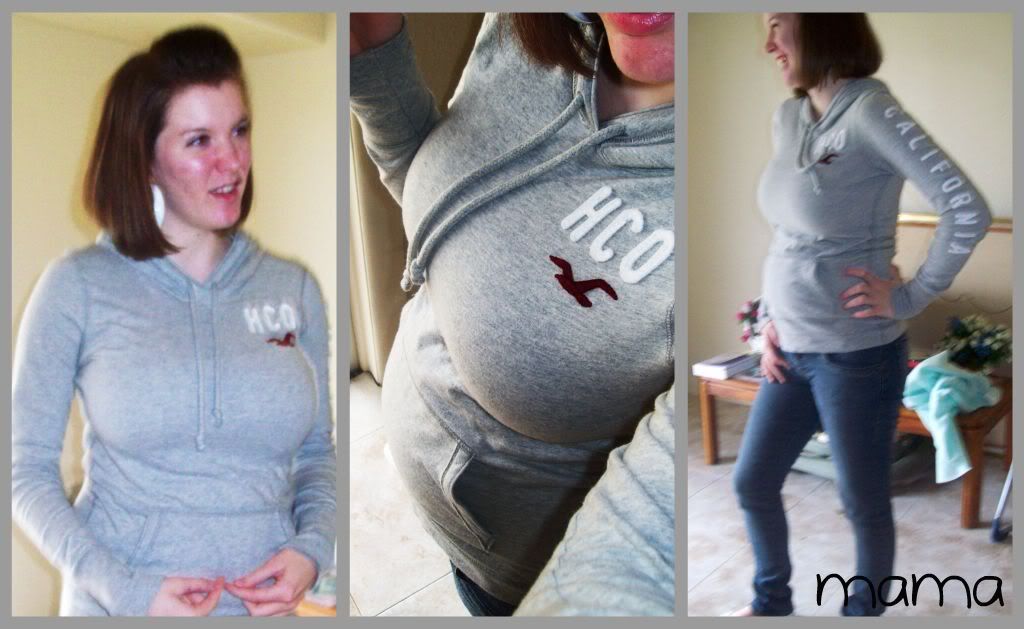 MY GOOFY a*s.
November 30th
- Date of conception (I think!)
January 5th -
Went to GP because of pregnancy symptoms; did serum (blood) pregnancy test.
January 8th
- Doc called me and said the test was positive. I'm pregnant!
January 21st -
First OB appt; felt the wrath of the "d***o cam" and seen my little bean of a baby and also heard the heartbeat. 142 bpm! Was REALLY shocked to learn that instead of being 10 weeks, I'm only 7 weeks and 3 days. Now I'm confused about the date of conception...Hmmm...
February
20th
- Second OB appt; the baby was VERY active. He/she had it's arms up like it was on a rollercoaster! Heart rate was 154 bpm.
March 20th
- OB appt; VERY brief. Heart rate was 150 bpm. Get to find out next visit (APRIL 17th) what the sex of my baby is. Can't wait!
April 17th -
OB appt; IT'S A GIRL! Heart rate was 143 bpm.
May 14th -
OB appt; Heart rate was 147bpm. I've gained 11 pounds so far and I still look good! LOL.
June 11th
- OB appt; Heart rate was 135bpm; Ummm I gained 10 lbs since my last visit! Wow. AND I failed my glucose test so I have to do the 3 hour one soon.
July 29

hopefully theyll ALL go away! im praying!
July 22

well hopefully everything is fine mama.. && yes my strechmarks have came full force! all my a*s, thighs, and sides!!:shock: what about u?
July 18

is she okay though? is she just measuring small?
July 18

not much longer girl! I'm so excited for you!
June 13

i just started planning mine too. just got the invitations together.. and stuff. But mine isnt until next month.. me&&the LO are good. Im just ready to see her already!:D
May 31

hey, havent talked to u in a while.. hows everything going??
May 22

I hope you and your little girl are doing okay :) Did you feel the earthquake the other night?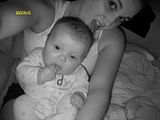 May 17

hey girly how are you and your litttle princess doing?
May 6

found out yesterday..! its a girl:D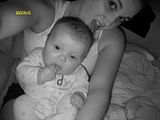 May 3

yea im super glad everything is okay now i was so scared, is everything going good with you?
May 3

yea i drank some really cold orange juice.. the baby was moving around, and active. Opening up its legs for a minutethen closing them lol.. the baby is also sitting breech, so its even harder to try and see.. so we'll see on tuesday.. i have a feeling its a lil shy girl.. lol, we'll see soon tho.
May 3

awwwwww!! Congrats on the little giirl! Girl, I went on the 21st to find out && the baby still has its legs crossed and wont show!!!! For the 3rd time! Man.. lol.. Its crazy! But they told me they didnt see the 3 lines, but they didnt anything sticking up, they said 60% a girl. :roll: i dont know how they came to that conclusion but hey whatever.. lol I go back on tuesday.. so im crossing my fingers, we'll see something! I just wanna know whos in there!!!!!!!