johnette.*
368 Posts | Joined BG: Jan 18, 2009
Last Visit: 1 year ago
Age

22



Gender

Female



Status

In a Relationship



Work

full time mother & student.



Location

Shelton, Washington



Interest

Interested in my Family life 1st and formost. Also interested in -school, shopping, music, my phone, takin pictures, etc.



My names johnette. I'll be legally an adult next yr March 3rd. I was born n raised on the beautiful island of Guam, but have been residing here in WA since i was 9. I became a young mother at 16, n then lost my 6th month old son on my 17th birthday. Who i am changed completely overnight. Some say your life changes over night the day your childs brought into the world. For me, my son taught me what true love rlly was n what it rlly meant over night. He had to stay in a NICU in Tacoma for over a month a half tho, so i learned how to be n adgust to being a mother gradually until he came home. My life changed overnight, the day i turned 17 n lost my sweet son. My life is so different now. It has meaning still, its just new, n i haven't figured it out yet. I'm a mother, just w/ a child who watches me instead now. I'm a daughter, who has grown up too fast, n can't turn back now. I'm a sister who has to learn what it means to be the baby in the fam again. I'm a friend who is lost, n needs someone to help me find my way home.

Just as most of all new mothers soon come to experience. . .Never in my life have i felt a love like this! I've never loved, smiled, or even cared for someone so deeply & unconditionally until i met my son! He's truly a blessing in every shape & form. I still feel other emotions like sadness, anger & whatnot, but as soon as I begin to think of my son, a smile forces itself onto my face & whatever negative feeling came upon me just disappears.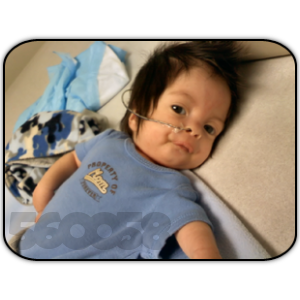 & i love how just the very thought of him can have that much of a positive power over me =). He blessed this world & I August 29th, '09. He was 2 lbs 14 ozs & 14 & a half inches long. I had him by C-section at 37 wks & a day, due to him being diagnosed w/ iugr & there was a chance he wouldn't handle the contractions. . .which obviously he didnt very well since i had a c-section lol.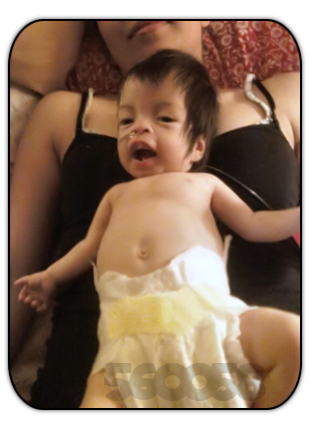 My son, Andrew Shane Cooper Jr. was born August 29th, '09 via C-section, at 11:31pm, in Tacoma General Hospital. During my pregnancy he had a growth restriction, so my belly didn't grow much, yet i still got stretch marks. I was put on muted activity, required to drink 3 times the amount of water i was drinking n had an N.S.T. done twice a wk while going to Tacoma weakly as well to check the growth n well being of my baby boy. After being born, my Roo had about a month a half stay in the N.I.C.U. at Tacoma General. There they found he had a genetic problem, which was why he was so little, n also was the reason for other issues. A piece of the long arm of his X chromosome was duplicated. It's genetic, meaning there was nothing any1 could have or couldnt have done to prevent it. It either was passed down or happened randomly. In his case it was randomly. Less than 10 baby boys had what my boy had. It cause him to have growing difficulties, learning difficulties, a tethered spinal chord, loss of hearing, n not so great of eye sight either. He's my boy tho. He was "normal" n perfect to me. Still is! This genetic problem also caused something rlly common, a heart murmur, to become something life threatning. Most babies are born w/ a heart murmur, w/ healthy babies they usually close before it becomes an issues tho, w/ my son that wasn't the case. The hole in his heart didnt close after time, n in time it caused fluid to begin to leak in his lungs. He went into mild heart failure n was admitted into tacoma general again. Then transferred to seattle childrens hospital. after about a month he finally had heart surgery. A P.A. band was placed on an arterie to lesson the pressure n amount of blood flow to lesson the work of the heart. Surgeons said it didnt fix the problem, his growth n fast breathing, but it helped w/ the heart issue a little, so we thought. He was home for a week.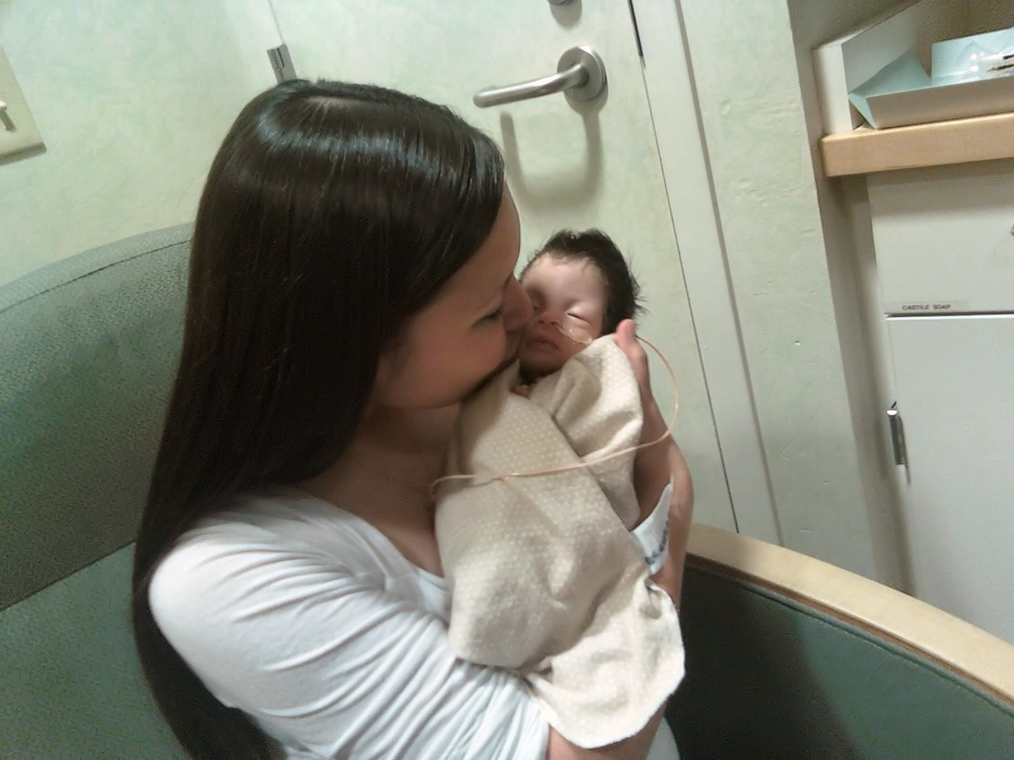 His nurse came by, March 2nd, she said he looked good, but his heart sounded like it was working hard n he was breathing fast too. He had an appointment the next day, my birthday, so we decided to wait. a few hours didnt seem like much. . .Next morning i woke up n had 2 fight for my sons life. I woke up to my own mother screaming, I looked n grabbed my son, then reality hit n in hope to save my son i started CPR, compressions n all, called 911 n juss fought n fought for my son. Mouth to mouth, compression after compression. As the the person on the phone w/ me tells me 1 last time "Your doing great! they'll be there soon! Your doing great!! Just keeping doing cpr until they get there!" I looked into my sons empty eyes, & just stopped. Screamed! "No!! I'm NOT doing a GREAT job!! I LOSSTTT MY SOONNN!!!! Plz! plz! I need some1 here! i need some1 here to start his heart! plz! plz! some1 plz start his heart back!! i kno thats all he needs!! plz!! my sonnn!!! plz!!!" I Picked him up n held him n cried. The person on the phone said "no! you need to give him a fighting chance!" So i put him back down n w/ all the love n power i had continued CPR again. Crying harder! Screaming for him back harder!! Fighting save n to bring my son back harder!!! until finally paramedics came n took my son n dashed outside to the ambulance. I raced after them still crying still in pajamas still in complete disbelief. They hopped in the ambulance they had me sit up front when i asked to get in. I called my boys father n told him. i got out, we continued to talk, i continued to cry. A man waited out of the ambulance w/ me then finally a woman came. . .told him the news. . .then told me he died. . .my heart shattered n my world fell apart as she held me while i cried, n screamed 4 her to stop saying that! They allowed me in the ambulance to see him if i wanted. of course i did. I went in. They let me hold him. I had him face me. . .n just told him i loved him soooo much. N i was sooooo sorry. I told him i was sooo proud of him. Told him "Son, you did soooo good. Mom is sooo proud of you! You were sooo strong! So brave. You did sooo good for all you had to go thru." Let him kno how much i loved him. ow much his dad loved him. I told him just how amazing he is how beautiful he is. How ive never known any1 to be so beautiful n so perfect! someone so amazing to put a smile on any1s face who saw him, w/out saying 1 word to them. Let him kno how i missed him so much already an asked him to plz visit me. . .plz watch me. . .n plz shine for me. & his dad. My Son was my everything, hes taught me so much . I loved being a mother so much. He left on my birthday. March 3rd 2010, from heart failure. He's not here in the physical but he lives on in my heart n in every smile on my face. Life is unreal w/out him. Its hard, but life wont stop for me, not for any1. I'm going to live, learn to live again eventually. So when you see me smiling n see me living life enjoying life, its not because im loving life w/out my son, its because I'm celebrating his life.
_______________________________________________________________________
How tute huh!?
our 1st win! lol =)