Carter's Mama
544 Posts | Joined BG: Jan 19, 2009
Last Visit: 6 years ago
Age

23



Gender

Female



Status

In a Relationship



Work

Student



Location

Garland, Texas



My name is Kayla Christine.
I'm seventeen.
Logan Tyler is the BD and he's sixteen also, seventeen on 6/26.
We're not engaged or planning on that anytime soon because we believe it's in Carter's best interest that we wait until we're ready to make that plunge.
We're both pro-life Christians.
Carter is technically an accident, but we both believe that God is the author and finisher of life and that He gave Carter to us for a reason.
I have earned my GED and am attending a local Bible college to get a BA in Biblical Studies to pursue a career in women's ministry, starting this fall!
Logan is finishing high school and then starting junior college to help him decide what to do with his life.
Just because Carter wasn't planned does not mean we're going to walk around with our chins to our chests, wallowing in grief.
Raising a child at our age won't be easy, but we've taken every possible preparation to help us give Carter the life he deserves.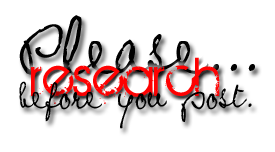 4-22-09: I'm 34 wks and have been having high blood pressure consistently for several weeks, and although I haven't had any protein in my urine, I'm considered pre-eclamptic. If you have any questions about what's going on with your high blood pressure, I've asked my doctor pretty much everything in the book, so feel free to shoot me a PM any time :)
5-19-09: Scheduled induction for 5-21. Water broke at 7:30pm. Got to hospital at 9pm- 1 cm, 50 % effaced, -2 station.
5-20-09: At ten thirty, my water had been broken for fifteen hours, only at 2 cm, so the doctor decided to go for a c-section when my temp was slightly elevated to prevent any potential infection from passing to Carter. At 12:28pm- my beautiful little boy was born by c-section!