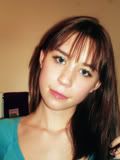 Deliiia
I have 1 child and live in Scottsdale, Arizona
November 21

haha yeah I got pregnant back in May of 08 and had a miscarriage but kept my account for the day I got really pregnant like now! haha
October 16

Hey pretty mama! Is your paypal mailing address correct to ship this? Let me know and ill get it out asap!
TaylorMayde
I have 4 kids and live in San Antonio, Texas
October 14

Thanks for commenting...your son is so handsome!!
October 8

Tell me your memorization techniques! :)
September 9

Yeah I random PT, I cried my eyes out too, I was pregnant at the time so it totally torn me up!!
Just us
I have 2 kids and live in Phoenix, Arizona
August 30

i do it for just friends usually. my little sister is my biggest client lol. but i havent done anything besides my monroe for like 3 months now... ive felt like crap and ive been dizzy so i doubt now is the best time to pierce anyone. i could seriously hurt someone if i passed out haha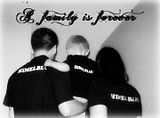 July 24

i went to Mountain Pointe High School. on knox and 42nd Street.
I hope you dont mind i PT'd you, i just think you have the same outlook on some of the b***hes here on bg that like to bash other people for questions
June 15

are you okay??? I saw your K&S...do you need anything/?
May 1

GIRL!!! THATS AWESOME!!!! woot woot!!! I must say, I am SO proud of you. Youve been through alot of emotional ups and downs since 2007...and look at all the major progress youve made through all of it! Being <b>proactive </b>is the one thing most people CANT do when they are at a low (hell, at a low or not, most people cant do that anyways!), and thats what makes the difference beteweenan avergage joe, and someone really special that will go somewhere in life. I think thats amazing, and I look up to you for that alot!!!!! Its not easy normally....but with a child...OMG it can be close to impossible, and youve shot straight through those adversities, and self doubt, and made this work! CONGRATULATIONS MAMA!!!....Your workin it out!!!!!!!!!
Titties :)
I have 2 kids and live in Beaverton, Oregon
April 19

LOL Daniel was like, "Wait.. you're sending COUPONS to people? are you nuts?" It got there fast, I took them to the post office on tax day :P
April 15

awww, thank you love :D