About Me
About me?? I'm not sure what I should even say here. I gave birth to my first child on August 9, 2011. That was the BEST and WORST day of my life. Shortly after birth my little girl decided to go up to heaven. I'm still dealing with the pain of losing her, and reality has yet to set in that she is actually gone and I'm no longer carrying her in my belly. If I learned anything through all of this thus far, it's to cherish every moment of your pregnancy!!!
Thank you MamaCass for the beautiful art for my angel!!
My SO is the love of my life and my best friend!! I seriously didn't know that somebody out there like him existed. He is my better half, someone who makes me a better person inside and out! He is my soulmate and I can't picture my life without him in it!


ABOUT THE MOMMY
Name: Baby D's mama
Age: 28.
Is this the first child?: Yes
ABOUT THE DADDY
Name: Baby D's daddy
Age: 23
Is this the first child?: Yes
Are you two together?: yeah
FINDING OUT
What day did you find out you were pregnant? November 30th, 2010
How did you find out?: HPT (First Response)
How did you feel when you found out?: Scared, Nervous, Excited
Who was with you?: I was by myself
How did the daddy react?: shocked, scared, nervous. But he's more excited than I am now
TELLING THE PARENTS
How did your parents react?: Upset at first, but now they seem ok with it
How did his parents react?: Shocked, but happy
How often do they call to check on you? they don't call, I see them when I go to his house.
ABOUT THE PREGNANCY
When is your due date?: August 13, 2011
How far along are you right now?: 16 weeks 3 days
Have you had an ultra sound?: yeah, 1 at 8 weeks 5 days! I won't get another one until my gender scan
Have you heard the heartbeat?: yeah, I saw it on the screen and heard it once!
SEX OF THE BABY
What do you want. Boy or Girl?: Wanted a boy, but now as long as it's healthy I don't care.
Do you know what you are having now?: won't know for another month
Are you happy with what you are having?: ??
ABOUT THE BIRTH
Who is going to be with you?: Abdoul & my sister
Are you going to video tape it?: Maybe, I'd like to
Natural or medicated? I want to try natural, but I'm sure I'll end up with an epi
Do you think you will have a c-section?: Gosh I hope not
Do you think you will cry when you first hold your baby?: Yeah!!
Do you know what you will say to the baby when you first hold it?: I love you!
Are you scared about the labor?: yes!
NAMES
Do you have a name picked out?: some, but they're not set
Is your baby going to be named after anyone?: Well the middle name is Aden after my grandma, and then depends on if it's a boy or a girl
Did the daddy help pick the name?: Yes =]
OTHER RANDOM QUESTIONS
Where was your baby concieved?: A hotel room in Omaha
Have you felt the baby move?: yeah, little flutters!
What was your first symptom?: tired, cramps, emotional, nauseous
Will you have godparents?: maybe
Who will be the god mommy?: my sister
Who will be the god daddy?: either my brother or our friend
What is the babys room theme?: Monkeys
Are you ready to be a mommy?: heck yeah!
What do you think the baby will be a "daddys girl/boy" or a "mommys girl/boy"?: equally both !
Don't Ask Me
Written by: Rita Moran
Please, don't ask me if I'm over it yet
I'll never be over it
Please, don't tell me she's in a better place
She isn't with me
Please, don't say at least she isn't suffering
I haven't come to terms with why she had to suffer at all
Please, don't tell me you know how I feel
Unless you have lost a child
Please, don't ask me if I feel better
Bereavement isn't a condition that clears up
Please, don't tell me at least you had her for so many years
What year would you choose for your child to die?
Please, don't tell me God never gives us more than we can bear
Please, just tell me you are sorry
Please, just say you remember my child, if you do
Please, just let me talk about my child
Please, mention my child's name
Please, just let me cry.
*My beautiful angel baby Aliyah! Although I only got to carry her in my womb for 9 months and a day on the outside, she will be FOREVER in my heart! Not a minute goes by that I don't think of you Aliyah!! Mama misses you SO much and I can't wait to see you and kiss your little cheeks again!!*
Aliyah's true due date buddy and boyfriend, Josh! Both due August 13th, and both were born on August 9th. It was meant to be. :)
THE MRS...<3
I have 2 kids and live in Tampa, FL, United States
January 19

hey how are? its been a long time since we have last spoke
January 8

I love you!!! Can't wait for our "date" in like 7 months ;)
December 31

Thanks love!! It takes us forever to take a good picture haha
Keelyyy!
I have 16 kids and live in Ashland, Kentucky
August 13

I'm so sorry for your loss! your little girl is GORGEOUS!
Thank you for the comment! The secret is, with 4 kids I never get to rest! Haha. And I just wanted to say your daughter is beautiful! And I'm so sorry for your loss! I don't know what you're going through, but if you ever want/need to talk, I'm always open for new friends! Stay strong mama! :)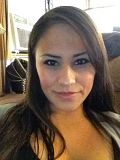 July 8

Aww thank you. I really loved being pregnant. I hope next time around you are blessed with your rainbow baby. It takes a strong women to go through what u have and still hold their faith. I'm sure your reward will be worth your pain. I have no symptoms yet except having to pee. I have to wait until after week 6 and hope I don't get morning sickness. If I do oh well I don't mind it so much because at least it let's me know the baby is doing ok
It probably does but I'm sure there's a lot to those feelings. I've seen many mama's on here, waiting for their turn and they always get their baby. Keep faith you'll get yours too.
I hope your angels send you a gift from above soon. They sure were precious babies. Thank you.
I clicked to your profile because of your daughter's name. Then I saw her and read some more. What a beautiful little angel you have....both of them actually. <33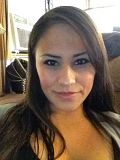 July 5

Thank you for the comment. I'm hoping this baby sticks too. I'm not as scared as I was with my daughter but I think ill still be a little scared. How have you been Hun. I know if already said I'm sorry for your loss but just wanted to say how sorry I am. I wish life was more fair.
☮live
I have 2 kids and live in Nampa, Idaho
June 27

Thank you! Your comment made my day :) Your daughter is absolutely stunning as well, I looove her hair! We have a couple beautiful angels watching over us, that is for sure :)
June 20

Your daughter was absolutely beautiful