About Me
why do they call it morning sickness when it lasts all day long????
first time mother, due date april 2
anyone else gonna pop anytime close to my date?
17 and pregnant with my first child....i would love to hear from anyone who would like to tell me of whats to come further along this bloated, morning sickness filled road :D .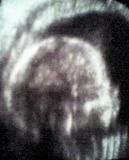 November 5

Hey Gurlie! My Name Iz Brittany And Im Due Da Same Day As U! Im Havin A Gurl! Hows EveryThing Going With You? Do You Kno Wat Ur Havin Yet?