About Me
I guess it's time I update this. Since I'm definitely no longer 20, as it previously said, lol. Yeah, so my life has been quite eventful, I guess. I got married when I was barely 17. It was an all around bad marriage. He was abusive, but I'm extremely loyal and I'd made a promise, so I stayed with him. Until we had our daughter, and it was no longer about me and my vows. I knew I had to do what was best for her. I was 19 by that time. Later that year, I decided to put myself through college, as the job hunt was not going well. That's where I met my current husband. We started dating in September of 2010. After I graduated, I was able to get a job almost immediately, and six months later, I had bought my first house. And now, hubby and I are trying to get pregnant, but so far have only had two miscarriages. Hopefully next time's the one!
So anyways....uh, what else about me? Umm, I like to read, write, draw, skate, play guitar, play bass guitar, play piano, etc. And I love my music. Some of my favorite genres include metal, rock, rap, electronic, etc. Um, yeah. I guess that's all I can think of right now.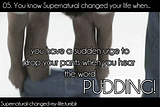 August 23

Thanks :) I found it when me and my friend were having a supernatural/ jensen ackles meme war. I haven't thought of pudding the same way either, I even cracked a smile the other night when I ate a pudding cup. :twisted: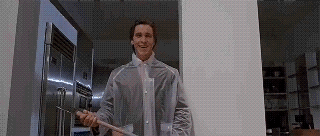 February 4

I can't even imagine your situation. You're really brave for sticking it out & keeping positive! Good luck!