May 30

so do you know the gender yet?
May 3

<b>hey i found your profile through a thread. Just thought Id stop by and say hey. Im also 18, &amp; im due july 7th with my 2nd. hopefully ill ttys </b>:o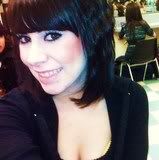 April 9

Hi my name is Jessica. I was 18 when i got prego, just wanted to see how your pregnancy is going. :D
March 23

Hello!\\My name is marissa, and i have a question.... I don't know how to quite ask it lol..... Hmmm. So I think i'm 8 weeks because the first day of my last period was January 20th, did you think that you were farther along then you were?
March 10

I sure hope so... I hate not knowing what the problem is though, i'm anxious to see what the problem is..
March 10

it's ok I'm just dealing lol
March 9

Where do you work???? I want to make that much lol!!! I'm so happy for you ( 10 week ultra sound) keep me posted ok! Glad to hear your pregnancy is going well !!
March 9

Ahh thanks.. I know the posts are mean, but to some degree I take responsibility. When I was typing I got my days mixed up cause i was in a hurry and because I accidentally gave false information on the days I have ppl attacking me right and left sending mean messages etc. Anywho how are you? How is your prgenancy?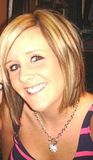 March 5

GLendale/Phoenix you? Dang i was just reading your smoking post....some people are so rude. I found out I was preg when i was about 7 weeks i had just bought 2 packs and i finished those. After that i would see my bf or bestfriend smoking and ask for a drag but every time it was nasty cause of my all day morning sickness so i go lucky that made it very easy. :D
February 28

I love to cook :) !! I'm glad your feeling well. It's like 1:30 AM I can't sleep. My husband is in the bars :( . . Life is just not going so well, I really don't know what to do. I'm thinking about moving back to mesa to live with my parents. If this is the life he is going to lead, the baby and I have no business being in it.
February 27

I don't know exactly :( he goes through these phases and it's not an appropriate way of dealing with the situations. It stresses me out to the max, and that is not something I need. Anywho how are you doing?
pamazing
I have 2 kids and live in Phoenix, Arizona
February 26

I'm in safford.. 3 hours east of phoenix, haha.