22Katie
4296 Posts | Joined BG: Feb 07, 2009
Last Visit: 6 years ago
Gender

Female



Status

Married



Location

Texas



I am a very happy 20 yr old, who recently gave birth to Layla Rose Krumwiede, daddy/Husband (gary)and I could not be any happier. Layla is now almost 2 months old and I love her with all I have she is my world as well as her daddy, my SO <3
here is the long labor story of layla rose
it started on wedneday at 11am gary was at work I knew something was different and I started to cramp a little then I timed them and 5 mins apart...so i called him told him (he works in a family business) and well he was all nervous and i told him i know its soon, but not tooo soon, well one his way home he got stoped for speeding and the cop was all normal and then gary told him why and the cop was like go go go lol and then right behind gary was his brother (who also works in the family business) jess and when he got home he had to shower due to working (oil and all that stuff) and I am all packed and ready and just sitting waiting then in comes jess he says can I help lol I said go and take our bags to the car (i swear he looked like a pack mule ) but anyways gary got out of the shower (not to mention chugged a beer) but anyways we drove to the hospital and I was checked only a 1 cm so I walked an hour and checked again still a 1 then sent home ugh they said to come back if it got worse, we got home around 4 ish and by 9 I was hurting bad LOL so we went back L&D were supah busy I was checked and still a 1 and sent home, (my contractions were every 5 mins just no progress) well the dr told me to come in tmo morning if I am still having them and he will induce me.....(he was going to that monday anyways) so ALL night I was in pain and it was only getting worse I slept in a bath to be comfy (only place where I could at least get some sleep) I was shaking and well I lasted all night with the pain and we went in at 10 am in the morning because I wanted to make sure I would not be sent home! We called the dr to tell him just in case and we got to the hospital and i was a 4 yay lol admitted then put on an epi with in 5mins of them checking me (put in by my dr) and then did just fine after that.....when I was ready to push the dr told me okay if your not pushing right we have to turn down the epi (which I didn't want happening) so we pushed total of 6 times and there was Layla at 5:20pm that thursday night......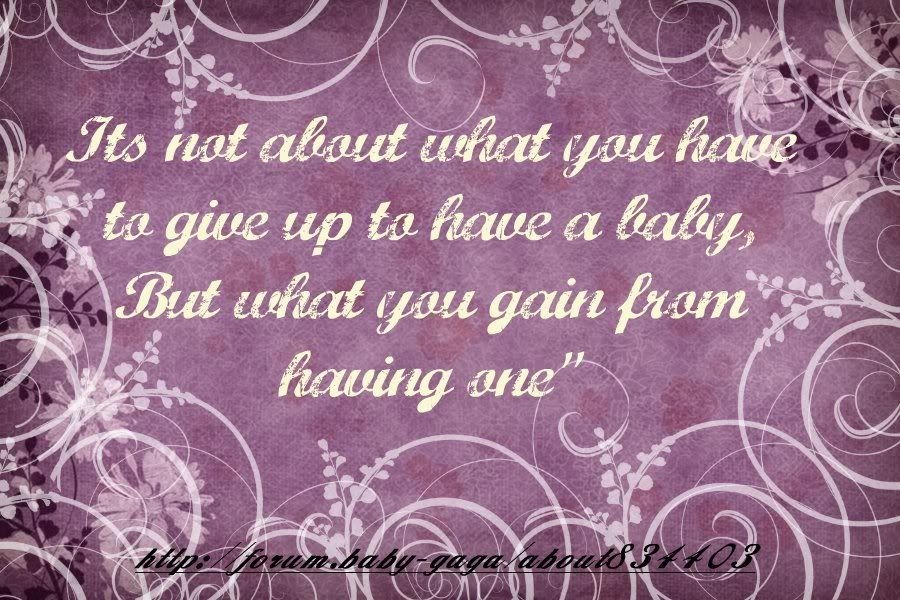 pg.417
http://forum.baby-gaga.com/about380371-416.html
pg.508
http://forum.baby-gaga.com/about380371-507.html#lastpost
pg.666
http://forum.baby-gaga.com/about380371-665.html
pg 672
http://forum.baby-gaga.com/about380371-671.html
Pg 746
http://forum.baby-gaga.com/about380371-745.html
About the mommy.
Name: Katie
Age: 20
Is this the first child?: Yes
About the daddy
.
Name:Gary
Age: 23
Is this the first child?: Yes
Finding out.
What day did you find out you were pregnant?:OnNov 15th
How did you feel when you found out?: nervous & excited.
Who was with you?: Just me and him
How did the daddy react?: He didnt believe me then cried

Telling the grandparents.
How did your parents react? My dad was excited, mom didn't want me to quit school
How did his parents react?: His dad super excited mom cried
How often do they call to check on you?:too much
About the pregnancy
.
When is your due date?:July 26, 2009
How far along are you right now?:38wks.
Have you had an ultra sound? yes
Have you heard the heartbeat?:yes
Sex of the baby.
What do you want. Boy or Girl?: I don't care, as long as it's healthy.
Do you know what you are having now?:yep its a girl
About the birth
.
Who is going to be with you?: just gary
Are you going to video tape it?:nope not allowed
Natural or medicated?: Medicated!Ha.
Do you think you will have a c-section?: I'm not sure at this point.
Do you think you will cry when you first hold your baby?: I would think so
Do you know what you will say to the baby when you first hold it?:I don'tknow yet.
Are you scared about the labor?: yea
Names.
Do you have a name picked out?: Girl:layla roseBoy:ryder allen
Is your baby going to be named after anyone?: the middle name.
Did the daddy help pick the name?: Yes he did!.
Other random questions.
Where was your baby conceived?: Our bed
Have you felt the baby move?:No i havn't still to soon.
Will you have godparents?: I am not sure. We havn't talked about that yet.
Who will be the god mommy?: I Dont know.
Who will be the god daddy?: I dont know.
What is the baby's room theme?: Not sure yet but we have already picked the room in the house.
Are you ready to be a mommy?:Yes I am.
Do you think the baby will be a "daddy's girl" or "mommy's boy"?: I hope both!!
Here is a few pics
7lbs 7oz
19 3/4in
Layla
here is my second hubby LOL jk