NaeX2
3284 Posts | Joined BG: Feb 08, 2009
Last Visit: 4 years ago
Age

29



Gender

Female



Status

Engaged



Work

Student



Location

Shakopee, Minnesota



Interest

shopping, hanging with my kids, school, going for walks, listening to music, FOOTBALL!!!



Whats up BG world! My name is renae and Im twenty three. I work as a bartender/server and go to school full-time. I have two Gorgeous babies. Kameron is Four and D.I.V.A. Gabrielle (brielle)is 15 months.
* im into meeting new people...but if you're going to PT me at least introduce urself
* IM OBSESSED WITH TWILIGHT<<<<TEAM EDWARD
* Im very opinionated
* Stubborn at times
*I dont think you can ever take too many pictures
*My family means the world to me
* I may come off as a b***h
*but im a total sweetie
*Im slowly turning into a stage mom
*I laugh at random things that happened days ago
*i text
waaaay
too much
*My mom is my best friend
*I smoke too much
*cuss like a sailor(working on it)
* I support Same Sex Marriage
NOH8
RocksTar enerGy drinks MarlboroCigs ReaLity Tv Fist PumpIng
Jersey Shore Style
BlacK Nail poLish TattoOs PiercinGs Dance :3
RandoM text at 3am
Bumping Music on Stereos that Suck
CaffeIne PartiEs My ChittleNs
Red Kool Aid <Deelish> Big SunglaSses Flip FlOps Bob MarLey has my heArt
StrAyligHt ruN
Louis Vuitton
Deja VuLoVe
Snow
Bad driVers Cloudy Weather
News FeeT Ignorance
Racist FaKe peOple
StalKeRs
Telemarketers BilL CollEctors <blah blah>
Ghetto PeOple Bleu CheEse Diet soda Knock offS Ex BoyfrIends b***hes*LoVe *
Ask me
ANYTHING
: I dare you
http://www.formspring.me/QueenMommy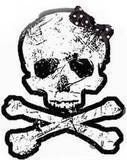 Gabrielle Faith was born on
May 7 2009
, at 321pm. She has been high maintenance since birth.I dont breast feed. Just wasnt for me, i dont care what you think about that. She truly is a
DIVA,
just like mommy. she knows what she wants when she wants it. We spoil her rotten and treat her like the princess she is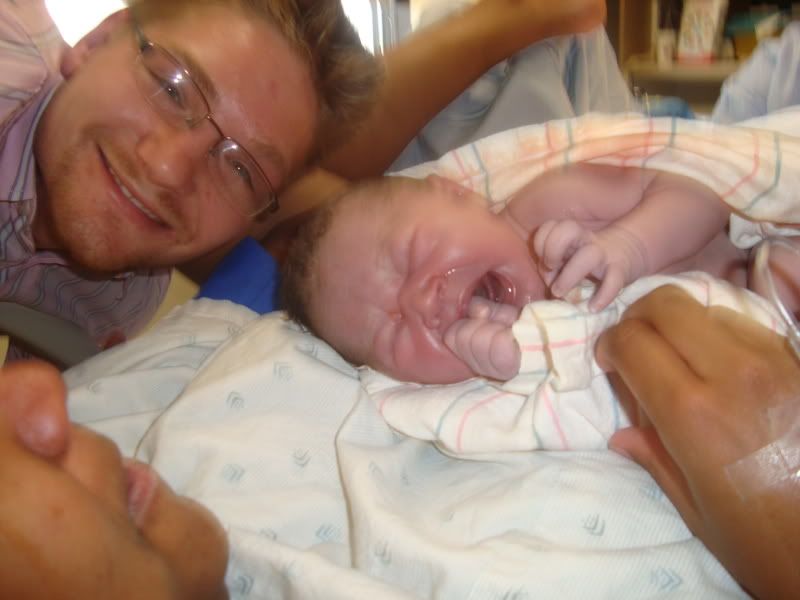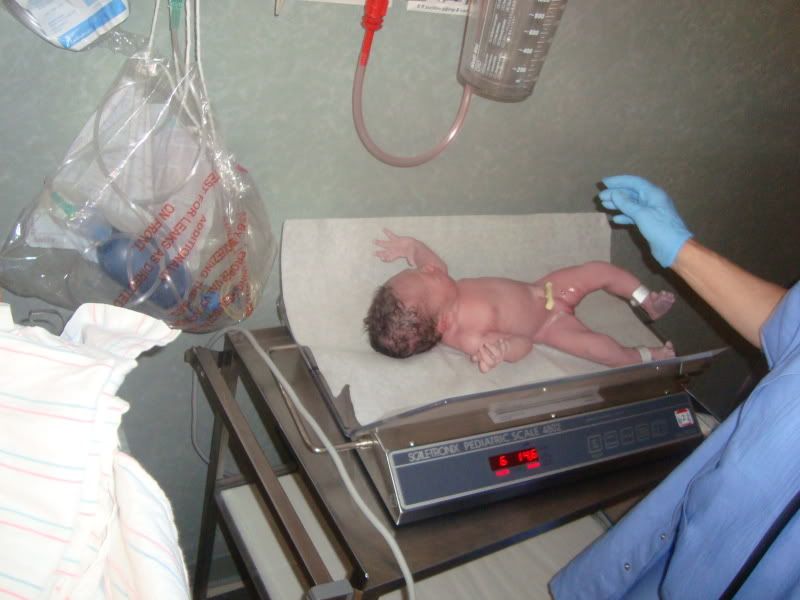 .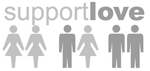 Brielles BG boyfriend Isaiah: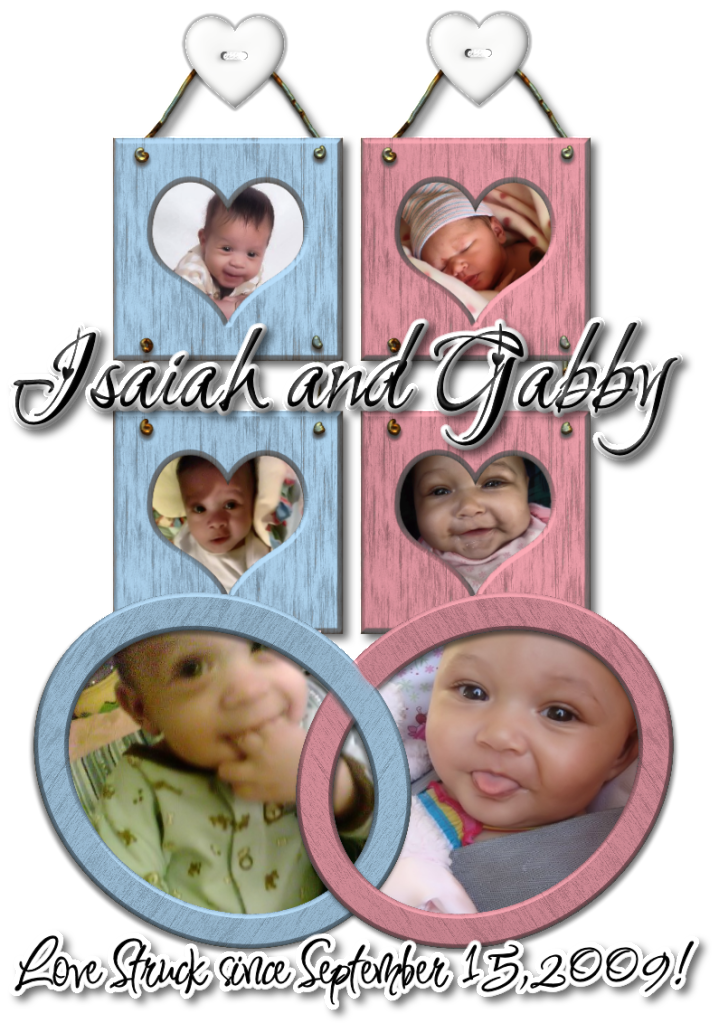 *
Whats Diva Been Doing
*:
-2 months-had tummy time for the first time
-3 months- Held head up
-3 months-Starting Cooing
-3 1/2 months-Started putting hands/toys in her mouth
-3 1/2 months-tried cereal
-4 months-Held head up without support
-4 1/2 months- tried stage 1 Baby food
-4 1/2 months-Sit up with support
-4 1/2 months-rolled over from back to tummy
-5 months-laid on back and lifted head up
-5 months-started saying "ba" and "ma"
-5 1/2 months- trying to hold bottle
- 5 1/2 months-rolled over from tummy to back
- 6 months- Stopped Co-sleeping
-6 months-can sit up on her
OWN!!
-6 months-started saying Ba Ba, Ma Ma, and Di Da (daddy)
-6 months- started 2nd stage foods
-6 months-reaching to get picked up
-6 1/2 months- get to sitting position from lying on back
-6 1/2 months- started CIO
-7 months- Introduced Sippy Cup with juice
-7 1/2 months- Trying to Crawl
-7 1/2 months-
BIG
girl carseat ( still rear facing )
- 7 1/2 months- CRAWLING!!!!!
-8 months-pulling herself up to standing
-8 months-starting to use sippy cup
-8 months-cutting teeth ( two visiable on bottom )
-8 months-Can Clap
-9 months- Strictly on Table Foods
-9 months-Shakes her head "no"
-9 months-Mostly using Sippy Cup
-9 months-Starting to stand on her own
-9 1/2 months-Giving Kisses
-9 1/2 months-trying to walk
-9 1/2 months-Waving bye bye
-10 1/2 months- go from kneeling to standing
-10 1/2 months-WALKING
-11 months-Can climb up stairs
-11 months- drinking out of a straw mostly juice boxes
-11 1/2 months-cutting teeth on top
-12 months- Bye Bye Formula
-13 months-blows kisses
-14 months-running
-14 months-size 5 shoe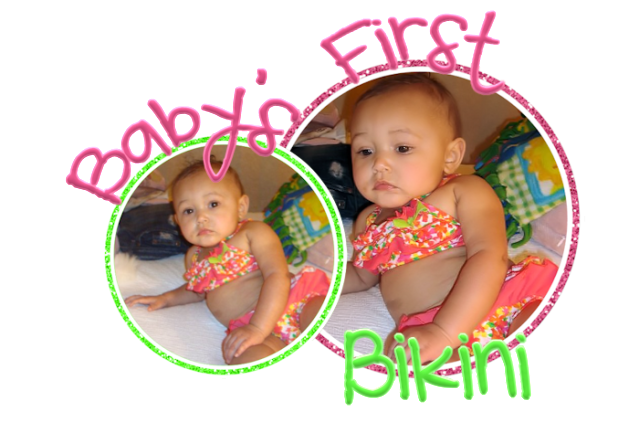 Gabby's Favorite Foods:
-Bananas -Applesauce -Banana-Orange Medley -Cereal mixed with bananas
-Ritz Crackers -Squash -Ravioli -Chicken Noodle Soup -Jello
-Grilled Cheese -Macaroni and Cheese -Mashed Potatoes and Gravy
-Waffles -Pickles -Bread -Beef Stroganoff -Rice -Corn
Im also the mom to a little Prince named Kameron Isaiah, hes my little comedian. I had him when i was 19.
I was a young mom but had to grow up to take care of my little man

Im enaged to my beautiful fiance Justin :)
we have been going STRONG since June of 2005..
Fuuny thing is that when we first met he announced to everyone that one day he would marry me..I thought he was crazy but a week later we were together and two weeks later i found out i was pregnant..of course it wasn't a planned pregnancy but im so happy with how my life has turned out.
He is my rock
my lover
provider
best dad award goes to him
my comedian
my shoulder to cry on
my handsome fiance
justin michael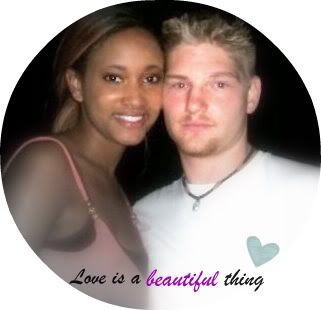 MY FAVES:
TGT thread:
http://forum.baby-gaga.com/about941657.html
BBM Thread:
http://forum.baby-gaga.com/about578357.html
Abbreviations:
http://forum.baby-gaga.com/about50471.html

Needle Divas
:
http://forum.baby-gaga.com/about1123163.html
BG Meet Up: http://forum.baby-gaga.com/about1129744.html
Safe Haven
:
http://forum.baby-gaga.com/about1120420.html
Contest: