About Me
Graceful Tutu Boutique
Promote Your Page Too
Etsy
GracefulTutuBoutique
I'm Danielle, I'm 23 years old. My husband and I have been together for almost 8 years and happily married for 5 of them. He just finished up his active duty term in the Marine Corps and is currently inactive reserves. We recently moved back to Ohio from Camp LeJeune, North Carolina. We got pregnant the first time, but unfortunately we lost that baby on January 13, 2006. Shortly after we got pregnant again and I gave birth to our little princess on October 18, 2006, we named her Brooklyn Elizabeth. A while later we ttc, but again I lost that baby on April 3, 2008, 5 days after my husband deployed to Iraq. We started ttc again when he returned home in October. On the morning of our 2 year wedding anniversary, January 29, I found out we were pregnant. It was a very hard pregnancy. At 16 weeks they discovered I had a placental abruption. I spent 2 months straight admitted in the hospital and the rest of my pregnancy on strict bedrest. We both were supposed to die but we're fighters! She somehow managed to hang on till 38 weeks and was born September 28, 2009. The doctors have no idea how. She truly is our little miracle and was worth everything I went through! On August 23, 2010 we unexpectedly found out that we were expecting again. At 35 weeks we finally found out that we would finally have our BOY!! Conlan Anthony was born April 15, 2011 at 38 weeks, 7 lbs 7 oz and 20 inches. I believe in EBF, Irelynn was EBF the first 4 months but due to some severe weight issues I had to start giving her formula as well. But she still breastfed for 19 months, she nursed all the way up to the morning that I went into labor with Conlan, I would've kept going but she quit on her own. Conlan is EBF. Irelynn is also ERF and will be until 40 lbs, as will Conlan.
Anamaryy
I have 1 child and live in Manhattan Beach, California
April 5

your children are gorgeous
December 1

Saw you were a USMC wife, IM a USN wifey just thought id get some more military wives in my parentank :)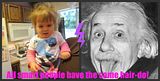 October 3

i see u are a usmc wife, my boyfriend leaves for bootcamp soon to become a usmc! pretty cool.
September 25

Im gonna pt you since we seem to be soo darn close in our pregnancys!!
June 22

I just read your profile and that is amazing how your little girl survived and proved the doctors wrong. I'm glad she is healthy and okay :)
TKL ♥ JKL
I have 2 kids and live in North Carolina
May 31

Hey, I'm Tonya. I PT'd you because I seen you were stationed At Lejeune. We are stationed at cherry point.
oh and my sons bday is the 17 of oct! so close.
that seems like a great age difference. boy names are tough. i like gavin. g names are good gabriel is a nice boy name. im pretty sure most names are popular now. thats why everone is trying to get creative. i know a lakota and makiya. they are bro's. i like their names a lot, but my love would probably think it was weird to name our kid after one of our friends.
i think its great! how far apart are they? if i have a daughter her name will be gaia. and my next sons name will be oliver lol
MommyRoxy
I have 33 kids and live in Clearwater, Florida
May 15

I love your KOM. :)
Hey, your daughters are beautiful! I just seen that Irelynn has the same birthday as my daughter, exactly 1 year apart... and at 38 weeks! lol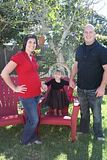 Mommy Liehr
I have 1 child and live in Carlsbad, California
April 9

wow your story is amazing....that much of been hard...what did you name ur second baby girl....angle would of been perfect. Well my name is Melissa I just wanted to say hi from one marine wife to another. ttyl congrats on the ur 2 babys!