About Me
I found out I was pregnant with my first on Jan. 29th, only a week before my 27th birthday. Happy Birthday to me! I gave birth to Caleb on September 16, 2009 at 12:22pm. He weighed 6lbs 11ozs and was 19 inches long. He is a blessing and I love him more every day. Now I am ttc another bundle of joy so Caleb can be a big brother.
Mommy:
Marion
Age:
28
Daddy:
James
Age:
30
TTC baby #2. Landon Elijah or Caylee Elizabeth
MY LITTLE PEANUT
:D 9 weeks and 4 days old 02-20-09
MY BABY BOY!!!
16 weeks and 5 days old 04-11-09
My Little Boy is Getting Big! 27 weeks and 5 days old 06-27-09.
My Honey Bear!!!
3 weeks old
01-26-09 - Purchased HPT
01-29-09 - Took HPT after having a very vivid dream that I took the test and it said "not pregnant." My dream lied to me! 6 weeks 3 days
02-06-09 - Had my first doctor visit and started taking prenatals. 7 weeks 4 dyas
02-13-09 - Found Baby Gaga.
02-20-09 - Had my first ultrasound. They changed my due date from Sept. 13th to Sept. 21st. The baby was 9 weeks and 4 days old.
03-16-09 - Beginning of the 2nd Trimester and week 13!
03-27-09 - Dr. appt. heard heartbeat 164bpm!! Gender u/s scheduled for April 28th!
04-07-09 - Heather had baby girl Hadleigh at 7pm, 8lbs 12ozs!
04-09-09 - Scheduled elective gender u/s for April 11th at Images of Life!
04-11-09 - Had gender u/s and determined it is a BOY!! He was 16 weeks 5days old.
04-16-09 - Felt the baby "pop" three times! Finally a movement I know for sure was him at 17 weeks 3 days. And he decided to do this on mom's b-day at about 1:00a.m.! 04-17-09 - First boy stuff shopping spree.
04-18-09 - Saw baby Hadleigh at 11 days old.
04-24-09 - Tuscaloosa, 04-25-09 - B'ham, 04-26-09 - Talladega, 04-27-09 - home bound
04-28-09 - Dr. u/s, confirmed Caleb is a BOY! Hb was 154 and he weighed a whopping 11 ounces!!! He was 19 weeks and 1 day old.
04-29-09 - Felt Caleb move ALL day long for the first time!!! 19 weeks and2 days
05-??-09 - Bought baby bed and changing table for nursery. Need to look up date!
06-08-09 - Painted the walls in the nursery.
06-10-09 - Glucose test, Caleb's heartbeat was strong. 25 weeks 2 days.
06-20-09 - Father's Day dinner w/mom, dad, bro, uncle Donald, aunt Sheila and grandpa. I bought a new rocker w/rocking glider for nursery. My aunt and uncle bought me a baby swing as my shower gift from Babies R Us.
06-27-09 - 4d U/S in Montgomery.We saw his cute little face!
07-01-09 - Dr. appt heartbeat was strong, he kicked the doppler probe. 28 weeks 2 days. 07-21-09 - Dr. appt. at 31 weeks 1 day.
08-01-09 - BABY SHOWER!!
08-07-01 - Dr. appt. 1:45
08-23-09 - Jamey finished the cabinet for Caleb's room!
08-24-09 - Cynthia made the bed skirt for the crib!
08-25-09 - Dr. appt. 4:00, first exam! 1cm dilated. 36 wks 1 dy, she felt his lil head.
09-01-09 - Dr. appt. 1:45
09-08-09 - Dr. appt. 3:15 - bp creeping up, found out I will be induced on the 16th!!!
09-15-09 - Go to the hospital.
09-16-09 - Induction Date! 39 weeks 2 days
09-21-09 - DUE DATE! :D
09-15-09 - Admitted to the hospital for induction.
09-16-09 - Caleb was born at 12:22pm! 6lbs 11ozs and 19 inches long.
09-18-09 - Brought Caleb home from the hospital! He weighed 6lbs 4ozs. Already trying to hold his head up!
09-19-09 - Caleb started pushing up with his legs.
09-21-09 - Caleb's first appt. with pediatrician. He had lost too much weightand was dehydrated an jaundiced. Had to go back to the hospital for i.v. fluids and the Bili Light.
09-22-09 - Caleb and I were released from the hospital again.
09-30-09 - Caleb lost his umbilical cord!!
10-01-09 - Pediatrician visit. 7lbs 2ozs and 19 3/4" long.
10-02-09 - Decided to try tummy time, put Caleb on his tummy and he flipped himself up on his side!
10-03-09 - J's 30th bday party. Took pic of Cal smiling while mom was holding him.
10-13-09 - Caleb is cooing a lot more now and he had his 1st REAL bath!!
10-15-09 - Used playmat for the 1st time - put him on his tummy & he rolled over!
10-24 - 09 - Caleb just looked right at me and gave me a huge smile!! Then he did it again like 5 more times! It was so awesome!!
11-11-09 - 8 weeks old.
11-12-09 - Pediatrician visit. 10lbs 8ozs and 20 1/2" long. Had his shots. He is making even more noises, using his hands more, smiling more, paying more attention to his mobileand hitting his toys.
11-13-09 - Holding his head up well enuf he was able to use jumperoo for the 1st time!
11-16-09 - Two months old!
12-06-09 - Caleb's first laughing session - while I was singing Christmas songs to him!!
12-07-09 - Caleb's second laughing session - during bath time.
12-30-09 - First spooned cereal feeding.
01-04-09 - Rolled from back to tummy!
PREGNANCY SURVEY!
Are you still together:
Yes, we have been together 10 years as of March 7,2010.
Is this your first pregnancy:
yes!!
When did you find out you were pregnant:
Jan. 29, 2009, week before my bday!
Was it planned:
It was a surprise and I was in shock!
Who was with you when you found out:
James
Who was the first person you told:
other than James, my brother.
How did your parents react:
shock, then excitement
How far along are you:
35 weeks and0 days! (Aug. 17, 2009)
What is your due date:
September 21, 2009 :D
What was your first symptom:
cramping and headaches, no fun.
Do you know the sex of the baby:
BOY!! Found out on 04-11-09.
Have you picked out names:
Caleb Ethan
Krystal922
I have 4 kids and live in Virginia Beach, Virginia
October 4

Aww where it all began! Guess I need to update my page lol!
October 3

Thanks mama I hope so too. :(
October 2

Hey mama, Sorry I took forever to PT you back. I've been dealing with some things..
October 15

Yeah if Hunter isnt here by Tuesday I get to be induced! I cant wait! Im so tired of being pregnant! Im in so much pain all the time and cant get any sleep! Caleb is so cute!! Im glad he likes his bath! I remember when Emma had to get her sponge baths.. she hated them too! Well hopefully I will have pics of Hunter soon! lol!
Krystal922
I have 4 kids and live in Virginia Beach, Virginia
October 12

Oh I meant to tell you too... the hosp that Triston was born at didn't even offer pics, so I don't have any other than what I took either... I'm hoping to go get some done here soon...
October 3

Aww I'm so happy to hear you are both doing great and Mommy hood is going so good for you sweetheart!! Cable is 5 weeks n' 2 days:D It goes by way too fast!! It makes me sad but then again it's so much fun because he's starting to get his little personality now and he cracks me up!! He smiles at me and Clint now when we talk to him and he coo's soooo much now!!! He tries sooo hard to talk to me esspecially at night when I'm laying down next to him:D it's so awesome!! Oh yeah and he ALMOST ROLLED OVER YESTERDAY!!! I was soo proud of him hehee So yeah they do grow really fast but there is soooo many awesome mile stones they go through so really just having a child is awesome weather they're new born or an adult, they make you smile everyday:D He's sleeping a liiittle better at night but still not all night. I just started trying to get him on formula so that's been kinda hard. He was alergic to tghe normal formula that I guess most babies drink LOL So I have him on soy milk now and he seems to be doing really good on that. But he hasn't gone poopy for since Thurs so I've been giving him an oz of water in between each feeding so HOPEFULLY he'll be able to go really soon cause I feel really bad:( I'm still breast feeding him a little. I alternate furmula and breast that way he doesn't have to go cold turkey and really hurt his tummy, But man he's gotten so chubby since I started giving him formula!! LOL Other then all of that though everything is going great, just enjoying every min I have with all my babies:D Hopefully I'll get a camera really soon so I can start putting pic's back up again:P Glad to hear from you again sweetheart I'm going to go look at the new pics of little Caleb right now:D
September 30

Hey sweetheart I just wanted to check in and see how you and little Caleb are doing? Has it sunk in bein a Mommy yet?? Hehee I'm sure your doing an amazing job at being his Momma:D Cable is getting sooo big!!! It makes me sad but Clint (my fiance) is so happy he's growing so much! LOL He's got littl fat rolls on his legs now instead of loose skin rolls LOL And his little face is strarting to get chubby too it's so cute:D Anyway I hope you and Caleb are both doing good and I can't wait to see some pics!!
September 24

Awwwwwwwwwwwwwwwwww YAAAAAAAAAAAAAAAAAAAY I'M SOOOO HAPPY HE'S HERE!!!!!! CONGRATS SWEETHEART!!!! And I'm glad to hear your both doing good now:D I can't WAIT to see pictures of him!!! I'm sure he's absolutely GORGEOUS!!!! Me n' Cable are both doing great!! He's growing sooo fast!! Well he's not much bigger LOL but he's starting to stay awake a lot more during the day and my favorite thing EVER is today he starting smilling back at me when I talk to him!!! OMG cuttest thing EVER!!!!! I'm so happy little Caleb is here sweetheart!!! Post some pics asa you have some time cause I'm sooo curious to see the little cutie! :D How is he?? Does he sleep good through the night?
September 21

I havem't heard from you in a well I assume you had Caleb. Wondering when are we going to see pictures. I haven't had Jaliyah yet! I have a Dr.apt tomorrow. Man I've been so tired in miserable. I have a Dr. Apt tommorw I hope to hear good news or I hope Liyah decides to come this week! I can't beleive that it is 9/21/09 already!!!
September 19

Hey sweetheart I just wanted to check on you, I'm assuming you had little Caleb?? I hope so and hope you and him are both doing good???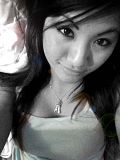 September 18

calebs nursery ended up look great! but what happened to the curtains i thought you were gonna sew all of them to go along with the theme lol.
September 15

Gawd I'm soooo anxious!!! Did you go into labor yet???? If not then are you still being induced tomorrow??? I can't wait to see little Caleb!!!!!