About Me
I have been married to my wonderful husband for 12years now and wouldnt change anything. He is a Tech Sgt in the USAF. He is my bestfriend and love of my life(sometimes)LOL.. I have a daughter Devyn who is going to be 6, a Son, Zaedyn would is almost 4 and our baby Lyzibella who is 2.. We are now expecting our 4th on Decemeber 30th..This will be our last.. Im sad about that but it will be okay.. Our 3 other kids are so excited for their new baby... I think they are more excited than us.. It is still early but I cant help to get my hopes up.. I hope everyone has a wonderful day!! I know miune only gets better!
June 4

I read your announcement! Congrats hun.. that is so exciting!! Have you posted the u/s pic? I have my first 3/d 4/d Thursday! I had my first external u/s last week and posted the pics under my topics. I love seeing the lil one too.. it makes me worry a little less each time when I get to see my healthy baby moving all around and growing.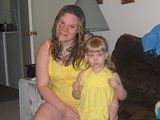 July 13

Absolutely!!!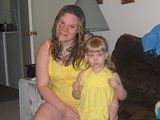 July 12

and I agree all 3 of us prego at once super cool! Good luck, fingers are still crossed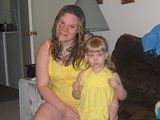 July 12

What the hey? up to 72 hours? Dang usually I have mine back in 2..this time was the longest and that's only cause my dr appt was at 5:30 pm and then I had to wait for them to open and got through all their faxes..that's *crazy*. Hope you hear something soon! I actually called the OB last night cuz I spotted again and got freaked out- he tells me not to worry unless I start cramping or feeling like mini labor signs..so far so good there- the times I *really* worry is at work cause it's HIGH stress and I'm on my feet all damn day, if I'm lucky I get my lunch break and that's it..barely get a chance to even drink anything for 8 hours and pee maybe twice..ugh..nursing is HELL on a pregnant woman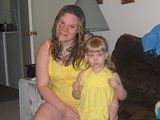 July 11

I will keep my fingers crossed for you!!! Thanks..it's not that I really *want* to keep it a secret but after the two miscarriages ..and I just don't want to have Kels have anything on her mind but enjoying the last of her pregnancy before I tell her- likely it won't stay a secret for too long because I am *super* bad at secrets..but I just wanna be sure it sticks this time..I had some spotting a few days ago and a few times today so I got nervous and called my OB just now- he called back and told me no worries as long as I'm not cramping or having labor like signs and to just reeeelaxxx LOL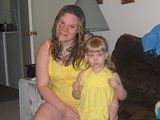 July 11

Lynsey!! I just read your question about the pregnancy tests, didn't realize it was you till I saw you were in my PT and then read your proffie..anyway- what I was gonna say is that I don't even depend on those home tests..way I see it is my co-pay at doctor for a blood test is gonna cost just as much as paying for a home test so I cut out the homje test and just go for the blood draw..it's not a widely known fact yet so shhh on FB but we just found out I'm prego again- I have my first OB appt July 29th. Just stayin downlow cause of the 2 miscarriages prior to this pregnancy and cause trying to let Kels get her baby shower and maybe even have Raiden and get me through my first trimester safely before we tell everyone.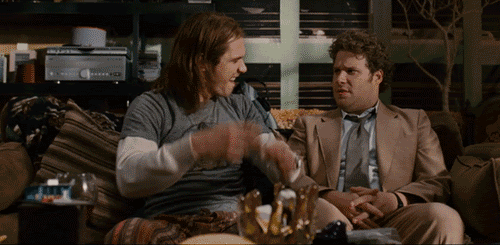 Nussie
I have 2 kids and live in California
March 24

Hi! its been going....i tried really hard last month and was really disapointed. I know i havent been trying long though..It just s***s to want it so bad and then it not happen. I feel for the moms that have been trying for a long time. Im gonna still try but cool it down a bit so i dont get my hopes so hi. Im trying to be ok with the fact that it might take a year or so lol. Thanks for checking in though.I apprieciate it. I was on the TTC thread..but it gets hard to go there because its a reminder of how long it can take. everyone is so nice though.but it was just hard. anyway Baby Dust to you. i hope it happens soon for both of us .<3
January 24

Almost there! Gosh I'm getting so excited. I found out at my last appointment that my doctor is going to induce me a week early. :D That made me even more excited. How are you doing?
October 1

I can't wait for my doppler to come in. I'm sure it's not one of the more expensive ones like you rent, but I figured why not, it was 40 bucks total when most people are paying 25 a month to rent. My mom cautioned me not to get upset if I can't hear the heartbeat, but I know I just have to relax. I know the baby is hiding under a bit of fat and that it might be moving around so if I don't hear it, oh well. The doctor needs to let me hear it next time though. I need to hear it to relax a bit. When is your next appointment? Mine is the 23rd. I am excited for it. I got some of baby's things set up last night and it made me so happy I nearly cried. I'm so excited. I've never felt like this before.
September 29

Are you showing a lot yet? I am just a tiny bit. I read somewhere that you can feel your uterus around now, but I don't know what I'm feeling for. I don't have another appointment until the 23rd, and my last one was no fun. They made me bleed because she kept poking and prodding my cervix and it was already irritated. I ordered a fetal heart doppler off Amazon with gel for like 35 bucks and I can't wait to get it! I finally got some morning sickness but nothing too major. How are you feeling?
August 30

We do get into our fair share of tiffs. I think it's because we're both so stubborn. He's been much nicer lately though. We do really love each other, and I know we're going to make great parents. Have you been to see an ultrasound yet? I'm hoping they will give me one at my next appointment but supposedly Tricare only covers 2, so I don't know. My husband goes on deployment when I'm 6 months pregnant, and we're hoping his new captain lets him go home. I would hate for him to miss the birth of his first child. :( Sometimes the military just isn't fair. I'm used to it at least, for the most part. Well I hope you have a good Sunday!
August 6

YAY!!!! Your having another baby!!!!