June 16

Yo, I'm baaaackkkkkk. (:
adkjishaiu
I have 3 kids and live in Los Angeles, California
December 5

How are you Paigey-Poo??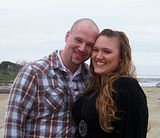 December 23

Well dang it. We were all seeing lines too. Thanks for satisfying my curiosity, lol.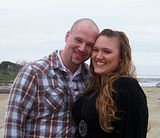 December 22

Hi, my name is Tayia. I commented on your post asking if we could see a second line. I know it's absolutely none of my business, but if you're willing to share I've been so<i> SO</i> curious as to what the final answer is. Don't feel obligated to tell, lol. Hope you and your cutie pie have a merry Christmas!!
NATAL!E
I have 2 kids and live in Gaithersburg, Maryland
July 8

thank you dolllll
Jennay.
I have 3 kids and live in Kansas
June 24

epic profile picture!
InkDMomma
I have 35 kids and live in Clinton Township, Michigan
June 11

Thank you!!! =]
May 21

Heeeeeeeeeey! Missed Ya :D
im good!! you should come to my thread, its the only PTO that i talk in now, i cleaned out my WTs because i was becoming to addicted to this site, and i was bored.. ill be back in the sms thread soon enough i just needed a break from replying in so many threads.. so.. come here sometimes and say hey! <a href="http://forum.baby-gaga.com/about1320674.html">http://forum.baby-gaga.com/about1320674.html</a>
April 21

I'm adding you back to my PT. I just remembered you used to be in it. :lol: I was away from BG for a few months and about a month after I came back, I cleansed out my PT and deleted a ton of people. Some I just didn't recognize the name, lol. Back to my PT you go :lol: <3
April 21

im missin my paige!
April 12

Does he use the big toilet or has a potty? Evan wont use the big potty hes scared of it but he will use his potty.