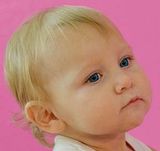 April 29

I just wanted to stop in and see how you are doing. I am doing ok. I wish it was better but oh well. I am very sick everyday... I though morning sickness lasted for the first 14 weeks but not for me. I found out a couple weekends ago that I was having a baby boy which is exciting because we both wanted a boy first. Life is crazy with everything going on. We got orders to PCS and they were cut 22 April and our report date is 10 May. Life has been crazy trying to clear post and all that fun stuff. I am excited to get away from Fort Bragg. Going to Fort Belvoir Va next. The crazy part of everything is a 66 something year old man hit me and my husband last Sat and I got sent to the hospital. I was not hurt but being pregnant they told me not to chance it so I went even if I did not want to. I was here 3 years not on car crash two weekends before we leave what happens... car crash. Anyway. I do hope that everything is going well for you and your little baby. From what I read I saw you were having a boy so congrats on that. Take care.
ღLoяi!ღ
I have 33 kids and live in New Mexico
April 13

Oh wow thats cool we found out the same day! I cant wait for a 3d sono. I wish i got a better profile pic of him, but he wouldnt stay still lol little booger! Congrats on your little boy! your due one day after my bday
April 9

thank you for the parentank thing :) lol
March 19

thank u very much for the thought. hes leaving in july tho. i jus found out
March 18

thank you so much! what really hit me was that before Lanie,i hadn't a CLUE about babies,every time i'd held one before i felt awkward and didn't know what to do.i never knew how to coo to babies or how to make a bottle right,how to make a bath the right temperature or what kind of foods to give them when.but it literally instantly clicked with Lanie!!she has definitely made Bryce and I grow up so much and she has changed our lives drastically.congrats on expceting your first,hope everything goes well!!!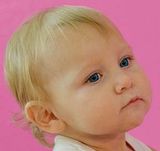 March 16

I know its been crazy. I am feeling alot better now. i thinkn my problem was I got sick and my fluids a went down so even when my morning sickness was better I was still sick from everything being so low. Now only stores make me sick. LOL. I agree with you and the military treatment and the guessing game they do. I was on a range and i droped in cardiac arrest at 20 years old. Went to the hospital and they tried to tell me it was a spider bite that did it to me. After that I was in and out of the hospital and no one could tell me why everything was happening to me. Told me is was because my body was not use to being so active. Fort Bragg is so active and all, but never me sence to me because I came from a dairy farm and I was a firefighter before I came into the military. 7 months later I was sent to have an operation on my heart but in between the 7 months I was told I was making everything up and to just go back to work. I am better now the operation did not fix my heart but I am on medication that really works which only took 2 years for them to figure out. So i feel for you I really do. I getting a medicalretirement from the Army. Tomorrow is acually my last day working in the Army. My husband is stationed here so I will still have to get treatment. In a couple months we are PCSing to VA. With all hope of mine the medical care will be a little bit better. Well take care and I wish you all the best.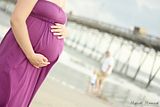 USMCwif07
I have 18 kids and live in North Carolina
March 16

Hi! sorry i didn't get back to you sooner! i use photo bucket. its kind of confusing.... But i see you have a pic up!!
March 14

that's so neat that you got pregnant. god blessed you obviously :) congratulations!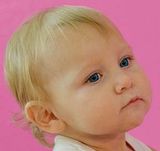 March 14

I really hope everything goes well for you. from what I read seems life your going to have to be very careful. You just might be lucky you have an offpost OB. I just got in with them butI think because I am a soldier they make space for us. Everyday I see like 30 Pregnant people on fort Bragg so I am not shocked at all people are being sent offpost. This is my first child and I am scared to death. So far everything seems to be going well other then last week I got so sick they put me into the hospital for a couple days. You got to love really really bad morning sickness :) Take care of yourself and I wish you luck in everything.
March 13

I will be delivering at Wolmack and because it's my first pregnancy I didn't know what to expect as far as OB care on post goes. The only one Ultrasound during pregnancy I don't like very much at all!! So seeing a doctor off post has it's advantages I'm sure in many ways. And yes my Birthday is in July on the 27th.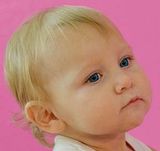 March 12

I am due 19 september and also on fort bragg
March 11

I'm also due in September on the 20th, and my husband and I are stationed here at Fort Bragg. This is our first child and have been married for 6yrs, my husbands birthday is also in September on the 15th so we also are hoping the baby will be born on that day. I found your post so similar to to my situation