About Me
My name is Clarissa I have a 2 year old named Jason Alexander,He's the best thing that has ever happen to me.I am no longer with what I call his s***m Doner he left when Jason was 2 months old.I am 20 and I do wish my son would have came when I was older because motherhood is not easy but It would probably be as hard as it is now later in life.But Good Luck to all the new moms and moms to be.It's hard but I'm told it will be easier eventually.
My Sunshine!!!
i dont know why i'm sore down there. i wonder if were dilating early. it would be alright if when im due and go into labour if im already halfway there
yeah i've had them for about a week too they friggin hurt though but i asked my doc and he said it was BH and completely normal. but i've really sore down there too, have you?
are they braxton hicks contractions? i've started getting BH about a week ago
Maddy!
I have 1 child and live in Fort Wayne, Indiana
June 14

hi, mine is good, how about yours? i almost didn't find out what i was having because my baby was moving around so much! but anyways, talk to you later.
lOl so i guess we have the same situation goin on lol . but can you please tell me how do i add my picture because ia m new to this and cant figure it out .
lOl what do you want your baby to be a little boy or girl. I want a little girl so bad and my boyfriend is just like confident its a boy lOl .
its going hows everything going wit yOu hOws your little one .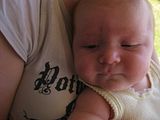 May 18

Hi :) everything's good so far a few hiccups around 6 weeks but everything is all good now. We found out we're having a baby girl. it's good to be able to go but frilly pink knickers instead of all yellow and white and green. how's yours?
hi just looking for friends add me please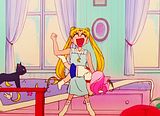 kittywhite
I have 1 child and live in Tokyo, Japan
May 16

thanks! i bleached it out a couple times and then just put the pink dye in