Kris+2
231 Posts | Joined BG: Sep 28, 2007
Last Visit: 1 month ago
Gender

Female



Status

Married



Work

North GA Mountain Crisis Network



Interest

my family and college football




Kids

2



Due

Apr 15, 2014



Angel Babies

1
My name is Kristen. I have been a Baby-Gaga member since 2007. I am 23 years young, and I am not your stereotypical young mother. I have a full time job with North Georgia Mountain Crisis Network where I am a legal advocate for domestic violence and sexual assault victims. I completed school for nursing and then realized it wasn't for me. I am now wrapping up my BS in Criminal Justice. My hobbies include DIY activities, decorating our home, spending time with my family, taking pictures, fishing, spa days, college football (GO DAWGS!), and watching the few shows that I actually do watch.
My daughter, Alayna Jacquelyne Lindley has been a fighter from day one. She was born at 27 weeks gestation and weighed in at 3lb 11 1/2 oz & 17 inches long. She was due on March 19, 2008 and was born on January 4, 2008. We were in TC Thompson's NICU in Chattanooga, TN for 6 long weeks.She has an attitude of her own and she is very spoiled considering she is the only baby in the family. Her hobbies are learning, soccer, and ballet. She's always on the go and keeps her mommy busy! She has the best attitude and I can't believe I made such a perfect little girl! I love being a mommy!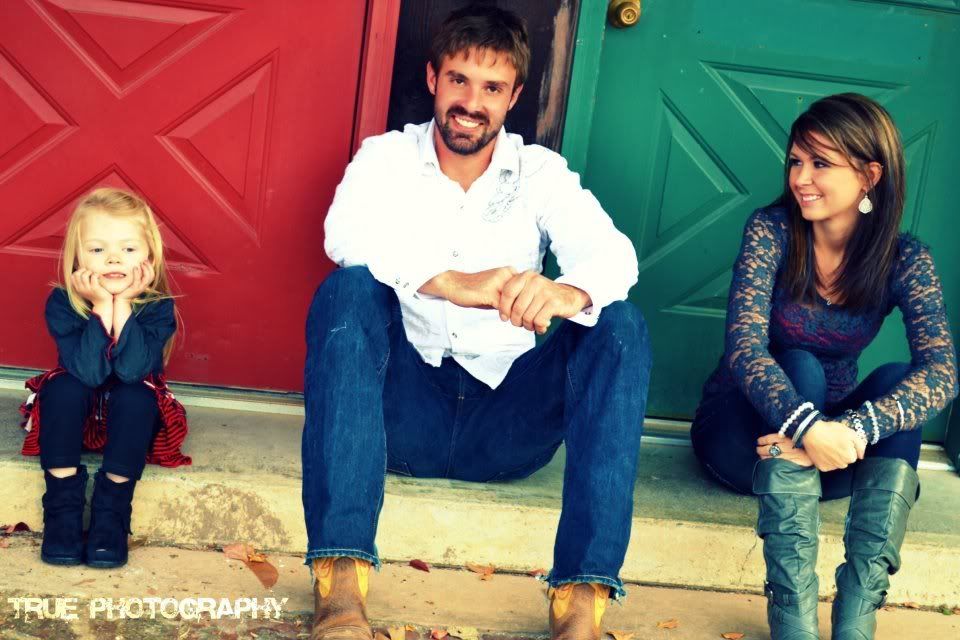 I have been with my wonderful husband for 4 years now. He isn't my daughter's father, but he claims her as his own. We are all very close and I am very thankful to have him in our lives! We are very blessed and just found out that we are expecting one of our own!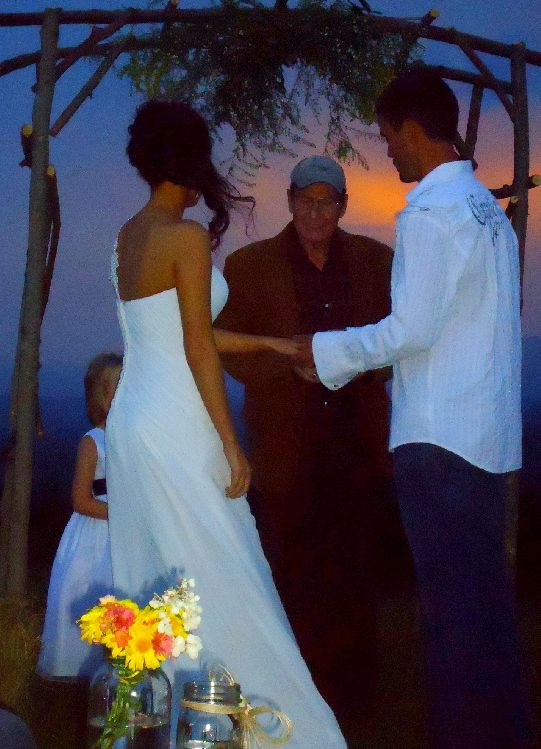 Baby # 2: We definitely were not trying to conceive. We tried for a little while before, but it wasn't successful so we gave up. That saying that "it'll happen when you least expect it" is more than correct in our case. After doing the math, baby was conceived the week we were on vacation at the beach. Who knew that vacation would've done the trick?! We brought home one heck of a souvenir! On August 17 was my first positive test. I was late for my period but my period is never regular so I didn't think much of it. Neill said that I've been having mood swings and asked if I'd had my period. I said no. He surprised me by bringing home a test and told me to take it. I did just knowing that it was going to be negative. To our surprise, it was positive. I rushed back to the store and got 4 more - all positive. I am still in shock, excited, nervous, and all the normal beginning feelings. Neill is just head-over-heels EXCITED! It's ALL he can talk about. After all, he is finally going to have a child of his own :) I just pray that this baby makes it to term.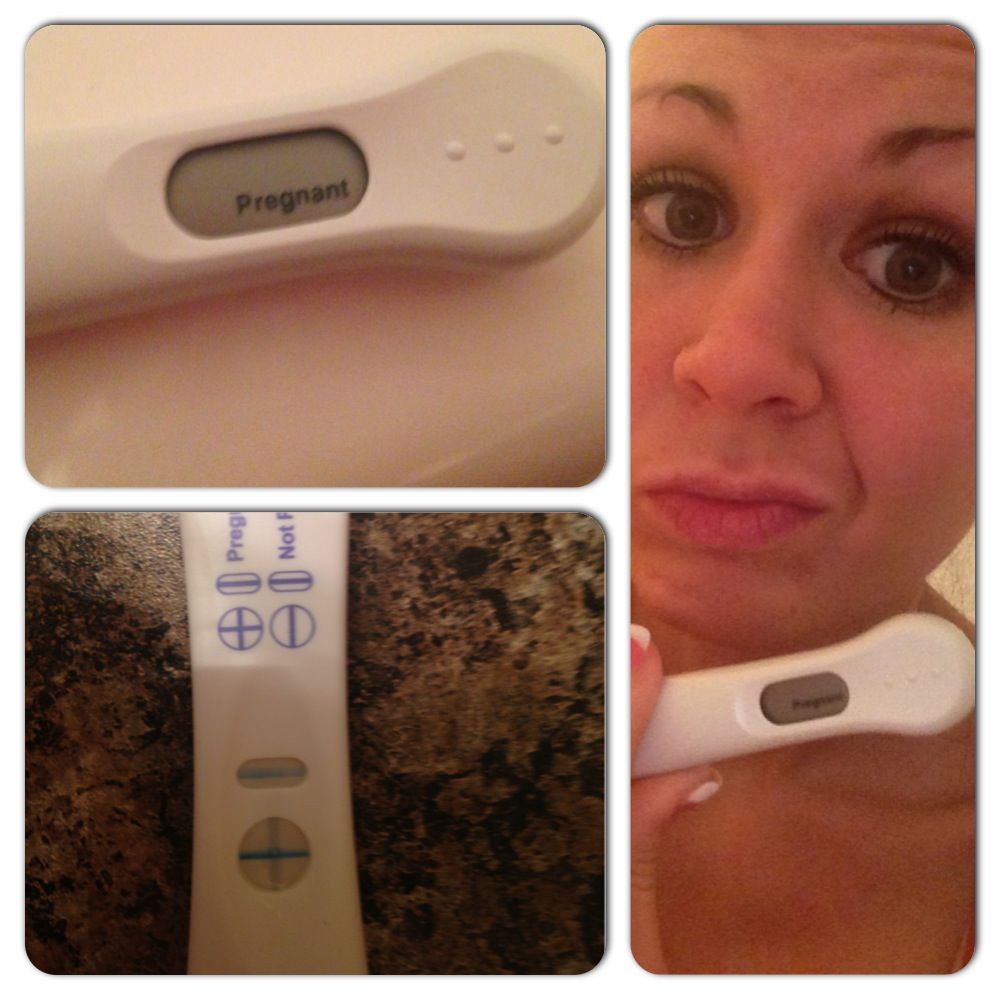 July 9, 2013- Last period. It began while we were on a mini vacation to Cherokee, NC.
July 19-26, 2013 - Beach Trip! This is when we conceived!
August 17, 2013 - First POSITIVE pregnancy test.
August 20, 2013 - ER visit. Unable to hold fluids or food down. DR said to get fluids. Spotting. FIRST ultrasound was done. Baby's heart beat was 145!
August 29, 2013 - First DR appointment. My OB set me up with the high risk OB.
September 1, 2013- Started telling family and close friends
September 4, 2013 - First visit with high risk OB. Due date April 15, 2014. Baby's heartbeat 171. Dr talked to me about cerclage option. The surgery was set for October 8. I was told to take leave from work.
September 9, 2013 - took leave from work
September 27, 2013- Second appointment with primary OB. Concerned about my low blood pressure.. 70/50
October 8, 2013 - Cervical cerclage surgery at Erlanger Hospital
October 30,2013 - IT'S A BOY!!!!
November 26, 2013- Half way there! 20 weeks! I'm feeling him kick!
November 28, 2013 - Hospitalized for 2 days due to the stomach flu, severe dehydrations, & contractions
December 9, 2013- Started back to work part time
December 28, 2013- Hospitalized for 2 days due to bleeding - baby is okay, not sure where the blood is coming from- put on strict bed rest
January 12, 2014- We FINALLY decided on a name- Elijah Steed Patterson. Steed was my husband's grandmothers maiden name and his dads middle name (who passed away when he was 7).
January 15, 2014- My amniotic fluids are low. My doctor told me to drink 12-15 bottles of water a day to see if that will help. If not, we will try something different.
March 18, 2014- Cerclage removal
March 19, 2014- I'm beginning to lose my mucus plug!
March 21, 2014- My water broke at 11PM!!!!
March 22, 2014- WE WELCOMED ELIJAH AT 7:27AM!

ALAYNA JACQUELYNE LINDLEY <3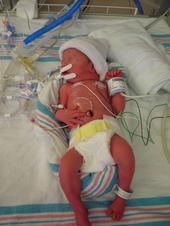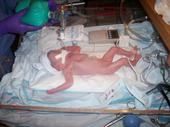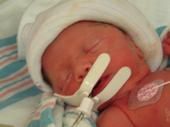 RIP to my Angel Baby - Lucas Harmon Lindley. Born 2/12/07 and weighed 1lb 9oz. He was born at 22 weeks gestation.