About Me
I just had identical baby girls March 12th! They are so precious and adorable! There is no way to explain the blessing that they are. They were born at 33 weeks 5 days gestation so they are in NICU. They are very healthy just little bitty! Ashlynn Gail weighed 4lbs and Addison Grace weighed 3lbs 7ozs.
March 6

thank you good luck with the c section..its gonna be so cool having identical twins..yay for you! lol
March 6

wow how does it feel to be having twins! that's amazing!i always wished i were a twin lol. do they tell u ahead of time if they will b identical or paternal however you spell that?
L.L.
I have 3 kids and live in Washington
December 30

<b>Hello....how are you? I saw your page...just wanted to hit you up...b/c we are due on the same day!!! I hope all is going well with you. Everything so far for me is good. Aww..so lucky! I wish I can have twins! lol....</b>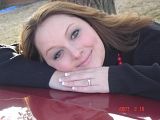 fancy_t
I have 2 kids and live in Texas
December 16

You are welcome. Sorry I couldn't be any real help. Good luck with your pregnancy. I hope everything goes nice and smooth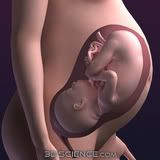 lanca5000
I have 3 kids and live in Tennessee
December 16

I go to the doctor wednesday to set up my u/s.So I should know by the 1st of the year.Thank you for your help.