About Me
I am 30 years old and I live in Toronto (Canada). My husband and Iwere married on Feb. 15th 2009 and this is the second pregnancy for us (the first was a miscarriage) :-( We are praying that this one is healthy and we have a beautiful baby in about 8 months!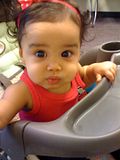 ElysaG
I have 1 child and live in North Carolina
September 15

cute baby profile :)
September 15

Hi. Long time, no talk. How you been?
FRANKiE❤
I have 3 kids and live in Texas
August 20

hello, well im new to this. but i just wanted to say HI since we're pretty close when it come to our due dates...good luck and tons of sticky dust!
July 29

Hi! Haven't seen you around BG much and just realized we are both due pretty close together. Would you like to try and keep in touch with eachother? (:
June 17

I am due Fab 16.. We had a miscarriage in May... I didn't even have a period and I was preggers again.. Good luck to you
June 11

I really want a boy....my husband wants a girl...lol what ever honestly...as long as its healthy....ill b happy. you?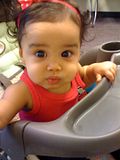 ElysaG
I have 1 child and live in North Carolina
June 10

what do you hope on having? =]
June 6

<b>HI!</b> <b>I was just noticing that you live in toronto! I live about an hour and a half north of you! Congrats on your pregnancy btw!</b> <b>If you want to know more about me just check out my profile..lol.. too much to write...</b> <b>Anyways if you wanna chat message me back if u like:P</b>
June 5

hey! We have the same due date =]
March 25

Hey that sounds great! Congrats to you too!!! Cant wait this is soooo exciting. Is this your first child?
Emiko
I live in Australia
March 25

congratulations, it was meant to be! My mother in law says that kids choose us, we don't get to choose them or when. We are all so very lucky ... i thought i would post you a congrats, as i too am due on the same day. and would love to stay in touch and discuss our pregnancy along the way Take Care Emiko