Cheryl Michelle
133 Posts | Joined BG: Mar 17, 2009
Last Visit: 2 years ago
Age

30



Gender

Female



Status

Married



Work

Tier 2 technical Support Analyst



Location

Apopka, Fl, United States



Interest

Being a Mommy and wife, reading, music, tv.




Kids

1



Due

Jul 20, 2014



TTC Since

May 31, 2012



The love of my life CMC <3 CAC married 06/24/2012; together since 10/30/2008
I'm Cheryl. My son Isaiah was born October 30, 2009. He is a handful. I can't believe they grow up so fast. It feels like just yesterday he was so tiny and I was so scared to hold him. Now he's independent and wants to do everything himself.
Pregnancy #2 - Baby Clark - O
ctober 13, 2013: First day of LMP
N
ovember 10, 2013: BFP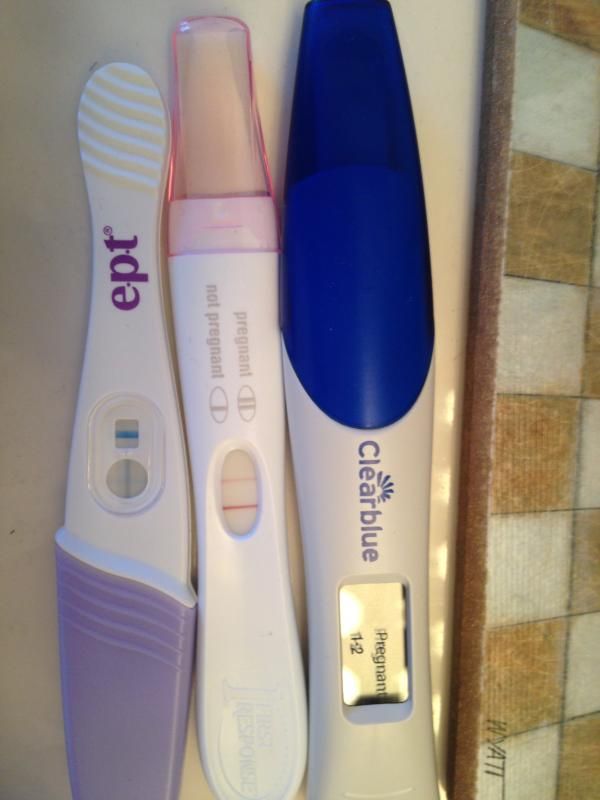 D
ecember 2, 2013: First appointment and ultrasound || 6 weeks 5 days || HR 130 Saw baby today! EDD changed from 7/20/14 to 7/23/14. Really love my OBGYN! She's great. She let me know we will monitor much more closely this pregnancy since my last I had GD and Preeclampsia. She let me know there is a 50% chance I'll have both again. Fingers crossed I do not!
Pregnancy #1- Isaiah Christopher-
February 9, 2009:First day of my last period
March 8, 2009:Missed period
March 18, 2009: Well I took a pregnancy test today because my period is 10 days late and I was feeling some cramping as if my period was coming and wore pads for the past 10 days. So, I decided I might as well check just in case, I know cramping is common for the first several weeks of pregnancy so I bought a test and...As soon as the urine hit, the sucker turned into a plus sign. So, although it's not official since I haven't seen a doctor and not quite sure when I have time since I constantly work...It seems as though if anything I'm only 4-6 weeks along. So I have a couple more weeks to get that situated. It's a bit scary right now, because I do drink occasionally and am a smoker. The smoking and drinking is definitely going to stop from this moment forward. I'm just worried about you know having had drinks before. Hopefully everything will be alright though.
Current Symptoms: Just cramping. Which makes me nervous because it feels like period cramps so I run to the bathroom to check but phew no period. Still no morning sickness, THANK GOODNESS!!!! I'm not looking forward to that. I do feel dizzy at times. But I think that's all the symptoms I've so far experienced.
March 19, 2009:I went to the doctor today and it's officially confirmed, I'm pregnant. They did some blood work that they are sending in to see how far along I actually am. They are also sending me to a midwife practice and my GYN will be there. I have to wait a few weeks for that though. I was prescribed Prenatal Vitamins and took my first one today. They aren't sitting to well with me. But I'm sure I'll get used to them.
March 22, 2009:I've experienced my first battle of morning sickness at approx. 3:40pm. I guess, I'm not as lucky as my mother was. :( Oh and don't forget about the constant urination, which if I have a full bladder I realize I get cramps, so I'm constantly clearing my bladder. FUNNN!
May 12, 2009:My first dr. appointment || I had my first OB appointment today. Unfortunately didn't get an Ultra sound done. Just a pap smear and some blood work. My OB thinks I'm further along. he says about 14 weeks. But the Ultrasound will let us know for sure. Which is scheduled for June 1st. Maybe they can tell the sex then too.
Baby's Heartbeat: 160
May 29, 2009:Had my WIC certification today. I certified and got my first 3 months of WIC checks. I can't wait to see my baby on MONDAY!!!!!!
June 1, 2009:First Ultrasound scheduled. || HR: 157, it was too early to tell the sex. I'm thinking girl. Due date changed to either Nov 8th or 9th. Found out I have 2 fibroids. So they'll keep an eye on them to make sure they don't grow.
June 8, 2009:Had to make an unexpected visit to the doctor. My bladder was killing me. They took a urine sample and will let me know if it's a UTI or not. I was also told that I am dehydrated and need to drink lots of water.
June 12th, 2009: Nurses appointment scheduled. || Had my nurses appointment. We didn't do much except for discuss my family history and talk about my blood work results. Which all came back great. Urine test came back negative so no, UTI. Phew!
June 16th, 2009: 4 week OB appointment scheduled. (2nd OB appointment) || HR 154. Did the genetic testing. My fundus was about 18 inches. I scheduled my 2nd ultrasound is scheduled for June 30.
June 30, 2009:2nd ultrasound scheduled. We will finally find out the sex! ||HR: 147.
So went to get the ultrasound done to find out the sex and...IT'S A BOY! I was hoping for a girl. But I'm very happy with a boy. My due date changed back to November 16, 2009. LOL! They need to make up their minds.
July 14, 2009:4 week OB checkup scheduled. (3rd OB appointment) || Had my dr appointmnet. Everything went well. HR 153. Round ligament pains are a constant and hurting like hell!!!! I have to geta blood sugar test done in about 3 weeks. Hope all goes well.
August 14, 2009:4 week OB checkup scheduled. (4th OB appointment) || HR 150. Will be seeing doc every 2 weeks starting November 3. Also took 1hr glucose test. Called back and told me it was HIGH. Have to take 3hr glucose test.
August 20, 2009:Took 3hr glucose test. Called me that afternoon and told me it was still high. Diagnosed with GESTATIONAL DIABETES. Had to get a glucometer and take my blood sugar 4 times a day, when I first wake up and then 2 hrs after each meal. Right now they want me to change my diet, to see if that helps. Have a follow up appointment August 27.
August 27, 2009:Follow up appointment to see the first weeks blood sugar tests I've taken. || Dr. said they looked okay, but have to keep testing. HR 140
September 11, 2009:2 week OB checkup Scheduled.Rescheduled to September 15.
September 15, 2009:2 close to 3 week OB checkup Scheduled. || 31 weeks || HR 150. Blood sugar is not where dr wants it to be, have to be able to maintain until my next 2 week checkup or he will have to put me on insulin.
September 19, 2009:Childbirth classes
September 26, 2009:Baby B classes.
September 29, 2009:2 week follow up OB checkup scheduled. || 33 weeks || HR 155. Blood sugar not where it should be. Put on insulin. Now have to go weekly to have NST's done. Also going to schedule some more ultrasounds in order to see how big he is getting, because if he's too big, then they will schedule a C-Section.
October 5, 2009: Had first NST.
October 8, 2009: Follow up apptment. || 34 weeks || HR 150. Blood sugar for short acting insulin was raised from 8 units to 10 for the PM dose. Dr felt a mass by my belly button and scheduled an Ultrasound for that day. Went, had an ultrasound, he thought it might be a hernia on the umbilical cord, but luckily turns out it was just one of my fibroids. Still a boy. Got some cute Ultrasound pictures. Found out he is about 6lbs 12 oz. He's gonna be BIG!!!!
October 12, 2009: 2nd NST.
October 13, 2009: Follow up apptment || 35 weeks || HR 155
October 19, 2009: 3rd NST.
October 22, 2009: Follow up.
October 24, 2009:Baby shower!
October 30, 2009: Isaiah Christopher Clark is born!!!!
Layout provided by: