About Me
I'
m a determined woman with a mind set on getting my BSN at Texas woman's University. Currently, I am an LVN student at Temple College. I now am blessed to say that my fiancee and I have a gorgeous baby girl who seems to make everything in this world the size of dust particles. She's our light! Her name is Amia ♥. On November 17, 2009, this beautiful spark of life and joy changed our lives. She is now 2 years old and counting! I would just like to give her everything that I was never able to have as a child.... We are welcoming a new baby into our little family! And I know that Amia will be an awesome big sister. :-)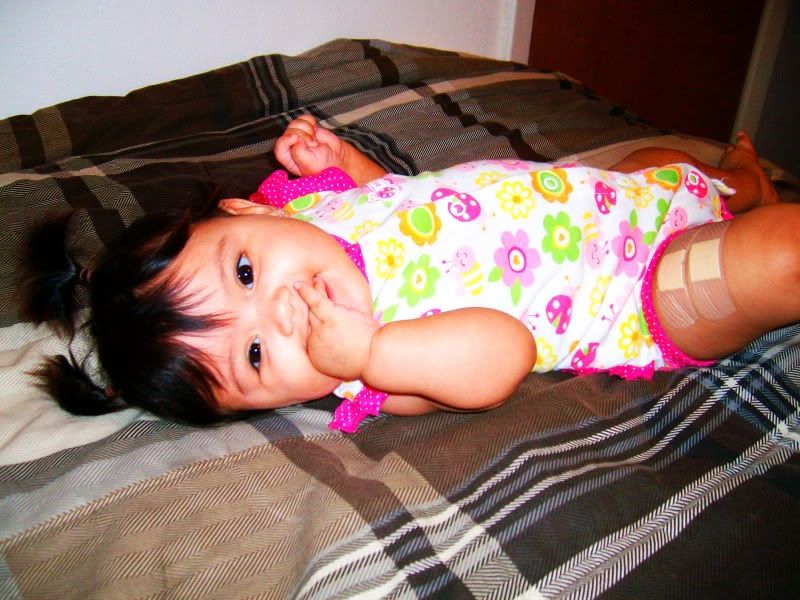 One Years Old!

Meow!
I live in Holy See (Vatican City State)
September 2

I know, let me see your belly...i havent seen it in forever lol =]
June 26

Thats great to hear, im glad you have everything together =] PM me your myspace. When is your next sono? My daughter had her legs closed so tight she looked knock knee'd lol Drink some orange juice or apple juice before the sonogram & walk alot, that worked for me =]
June 4

Hola, i need some updates woman!! lol How you been? Anything new?
You don't have medicaid? I got it the day of my first appointment. If your pregnant you automatically get it. I dont know if it's the same there but that's how it is here.
Yupp actually I'll have my 3rd on June 3rd. I'm so excited! I'm hoping to get another ultrasound cause I've only had one so far and that was at 8 weeks. Are you gonna find out what your having?
Try taking crackers with you or another thing that worked for me which is weird but try some kind of sour candy, It always made me feel better, i dont know why but hey as long as it works lol.
I'm feeling pretty good for the most part. Just really lazy lol it's like i can't get motivated to do anything....Hopefully that passes soon cause i really need to clean my room :P
♥ Kim
I have 17 kids and live in California
April 23

I'm feeling good for the most parts. It's a roller coaster! I had my first ob appointment on Monday so I think the stress has gone down a little bit as well :).
♥ Kim
I have 17 kids and live in California
April 22

Hey! How are you feeling?
April 18

aww man they need to hurry their a*ses up!! lol. My fiance did that to me so many times in the past. I just wouldnt give him any for a week or two lol
April 18

I been good. Have you had a sono yet
April 2

i have the WORST morning sickness ever. OMFG help. lol. Im so miserable right now. I get my sono tomorrow!! =] How you been?