About Me
Emmaleigh Grace Johnson....

She was born OCTOBER 15, 2009 At 7:36 pm. She weighed 8lbs 1 oz & 2 grams and was 19 1/2 inches long.... I had instant love for her the first time I laid my eyes on her. I was overjoyed just to see her beautiful face and hold her, she is the best gift god has ever gave me and I would do anything for her.Words cant describe what she means to me, she is my everything and she has made my life Complete.



Im engaged to a wonderful guy named Steve, & I dunno what I'd do without him
We have a wedding date set ..But its for next summer, So Emmaleigh & Khloe can be a part of it.... Stephen is an excellent daddy... I couldnt ask for a better partner to help take care of our baby girls. I couldnt do it without him!
R.I.P. Baby Johnson, 04-16-2010
We Lost A Baby on April 16, 2010 @ 7 weeks, it was the hardest thing I have ever went through, it still feels like my heart is in a thousand pieces.



He is very PROTECTIVE over Emmaleigh, if someone comes in and starts to pick her up he will bite...lol I was worried he would be jealous, but he is not, he gives me and her space when i am feeding her or something, but if we are just relaxing, he trys to lay beside her...lol
**Emmaleigh's First Thanksgiving**
Carolann
I have 1 child and live in St Petersburg, Florida
February 7

I keep looking at ur name thinking "when did i type that?" haha.... I'm going to PT u. (BTW my brothers name is steven:P)
Carolann
I have 1 child and live in St Petersburg, Florida
February 7

My name is Carolann, too. I barely ever run across another one! Lol. Ur daughter is a cutie.
❤mukhins ❤
I have 18 kids and live in Moscow, Russian Federation
January 31

Your daughter is sooo cute! :D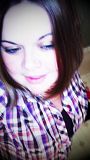 November 27

I did! Thaksigiving was great this year! Kyla has a little cold tho so she was misserable and Abigail was all smiles. How was urs?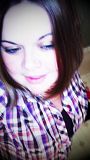 November 25

Having twins is fun! Its a learning experience thats for sure. They both wanna eat at the same time and everything lol. I love it tho! At first I was really exhausted because I had to learn how to multi task. Everyone keeps telling me that they dunno how I can handel two babys at one time, but I tell them if they can handel one, they can handel two lol. I love it tho! Eventually we'll try for another baby when my girls are like 4 or 5ish lol. My OB told me I have a good chance of having twins AGAIN :shock: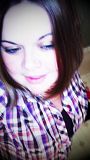 November 24

I just gotta say that your little girl is gorgeous!!!!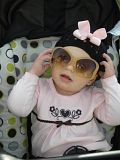 July 8

No problem! Haha, I know that's the hardest part. I started thinking of names when I first found out I was pregnant. What we did was, I went through a baby book of names, wrote down which ones I liked, & then had my so mark the ones he liked as well, & then we compromised among those ones. I'm glad we're having a girl, because we couldn't decide on a boys name! haha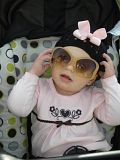 July 6

Congrats on finding out it's a girl! & Happy Birthday! :D
July 2

Yea, you def. should beg for one!! lol i've seen my friends pictures of her 3D ultrasound and they were awesome! well worth it!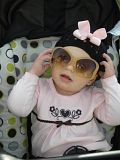 July 2

Thanks! I got it from aeropostale, the night that picture was taken was the first time I've worn it. Really? 6 puppies!? That would be why she got so big & could barely walk, well at least she will be able to go back to her normal self.
July 1

cool!! when do you go back?? Thats so exciting..
July 1

yeah! i cant wait til i get my official 3D ultrasound done! my appointment is 7/15!! ill be posting the pictures as soon as i get them! the ones i have up already is when he was only 20 weeks, they say its much better to get them done between 28-30 weeks! but you should so get them too!!