About Me
My little boy Olivir Cameron was born by c-section, January 25th 2008 at 9:38am and weighed in at 6lbs 1oz and was 18.5 inches long. He spent 10 days in the NICU which was hard on us all, due to the fact that he had fluid in his lungs when he was born and they didn't want it to turn into pneumonia.
I'm 25 and have been TTC for over a year. I have PCOS and it's proved to be a challenge as far as getting pregnant goes. I have hope for myself and other soon to be Mommas with this awful disease.
I have had one child before, but he was placed for adoption because of the state my life was in when he was born. We have an open adoption with him and his family and its AMAZING!
'm also a tattooed and pierced Momma, and its hard to find the same in small town mommies around here, so if you have similar interests, feel free to hit me up.

Any ties to the adoption triad? Lets talk!



http://i1150.photobucket.com/albums/o617/MissesClemens/4b7b2a48.jpg

<a href="http://www.countdowntopregnancy.com"><img src="http://www.countdowntopregnancy.com/tickers/ttc-journey-1263448800z32z5z20z2z15z14z1z10-4-2-0.png" border="0"></a>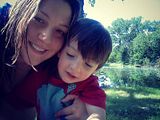 May 14

How's it going with you momma? I'm just waiting on my BIG day....then the wait :(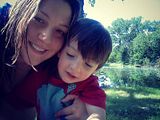 May 3

AF just came a knocking. Dr's visit tomorrow, so here I go!!!!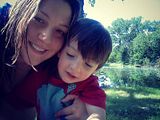 May 1

YES MA'AM!!! Baby dust to you girlie!!!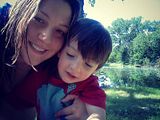 May 1

Have faith sweetie. I am right here with you on the whole thing. I keep telling myself to not worry because even if AF shows, I can start my meds and catch that egg eventually!

March 10

thanks! I am super partial to it bc he's indeed Irish. But back to the point, I got it at Babies R Us. It was super cheap - maybe 7 or 8 dollars. The front says KISS ME I'M IRISH XXOO
March 10

HE'S SO BEAUTIFUL!!!!! im so glad things went well. keep in touch when you can
Mama ♥ 's Bri
I have 2 kids and live in Horn Lake, MS, United States
February 4

how is your baby doing??
February 4

Hope your enjoying and loving every single waking moment with your lil one.:D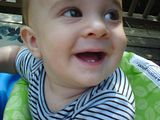 Mrs_Swankles
I have 3 kids and live in Fort Leonard Wood, Missouri
January 25

I hope you are holding your baby boy in your arms right now! Can't wait to see pics! Just wanted to say I am thinking of you and praying you are both doing well! :D
~ALI~
I have 3 kids and live in South Dakota
January 23

By the way, when we found out we were having a boy we called him Oliver until we came up with his name...if we have another baby boy his name will be Oliver.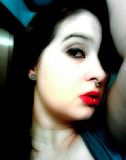 January 21

thank you! Its one of the only clear pictures we really got.
January 15

Lol.... it helps to have a family friend who is a tatoo artist. Plus i'm frm indiana... and they're not so tough on the whole tatoo/minor thing here lol.