About Me
<img src="http://i132.photobucket.com/albums/q30/wyangel/2nu16k8.gif" />
<img src="http://i132.photobucket.com/albums/q30/wyangel/bgmommies.gif" />Hello I am a proud mama of three children. Two are living, and i have a beautiful angel baby. I have a son who is four, michael. My daughter Makayla who will be forever 5 wks old, SIDS stole her from me in April of 2010. Then my rainbow baby Matthew who was born aril of 2011!I married my best friend and love of my life , nick on 11/11/11. We just found out we are pregnant with twins and are due in sept!!! <img src="http://img.weddingcountdown.com/ticker/x47fz4wo.png" />
<a href="http://lilypie.com/"></a>
<a href="http://lilypie.com/"><img src="http://lbyf.lilypie.com/TikiPic.php/gQ2trr6.jpg" /><img src="http://lbyf.lilypie.com/gQ2tm6.png" /></a> <img src="http://lagf.lilypie.com/uKy7m6.png" /><img src="http://lb1f.lilypie.com/TikiPic.php/GTf4id0.jpg" /><img src="http://lb1f.lilypie.com/GTf4m6.png" />


*August 9 2010= got 2 bfp( at homes)
*August 10th=got two more bfp(at homes)
- Also went to my primary care provider and got my confirmed
*August 11th= Met my obgyn Dr. Clausse
*August 27th=Had my first ultrasound.
-dd is said to be at april 19th, hb was 120 bpm
*September 7th=Second U/S
-DD confirmed at April 17th 2010. hb was 185 bpm
*due date changed to April 12th
*November 2 we have a lil boy!
**Decemeber 1 felt strong kicks
**December 8th saw matthews hiccups and kicks
<3OUR JOURNEY WITH BABY #3<3
♥First Trimester:
1-4 weeks [ One Month ]= Done!
5-8 weeks [ Two Months ]=Done!!!
9-12 weeks [ Three Months ]= DONE!!!
♥Second Trimester:
13-16 weeks [ Four Months ]= DONE!!
17-20 weeks [ Five Months ]= Done!
21-24 weeks [ Six Months ]= Done!!
♥Third Trimester:
25-28 weeks [ Seven Months ]= done!!!!
29-32 weeks [ Eight Months ]= done!!!
33-36 weeks [ Nine Months ]= done!!!!
37-40 weeks [ Ten Months ]= baking!!!!

<b>About Mommy</b>
Name:Amandamarie
Age: 26
Is this your 1st Child: no 3rd

<b>About Daddy</b>
Name: Nicholas
Age: 26
Is this his 1st Child: yes

<b>Finding Out</b>
When did you find out: August 9th, 2010
How did you feel: Excited
Who was with you: first two tests was just me
How did the Daddy react: excited and in shock

<b>About the Pregnancy</b>
When is your Due Date: April 17, 2011
How far along are you right now: 8 wks 6 days
Have you have an ultrasound: yup 2 of them
Have you heard the Heartbeat: yes and it was beautiful

<b>Sex of the Baby</b>
What do you want: doesnt matter as long as the baby is healthy and ok
Do you know what you are having: boy!
Are you Happy with the sex: yes very!

<b>About the Birth</b>
Who is going to be with you: fianc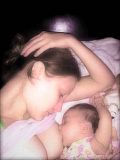 November 3

<a href="http://forum.baby-gaga.com/about1973207.html">http://forum.baby-gaga.com/about1973207.html</a>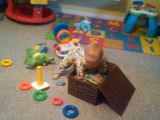 March 3

Happy Birthday KK (I already commented on FB, im Brooke Rowe). I have been following everything ever since weve been PG. I hope today brings you memories of how beautiful KK was. She will never be forgotten!
February 3

I'm very sorry for your loss :( your little girl was born on my birthday
December 15

lol i kjnow i realized that after i sent you a comment, i tried sending another one but it told me i couldnt ntil the first one was approved lol
December 15

I also lost my son to SIDS
November 4

Concrats on the boy!!
September 30

i take one breath, one step, one minute, one day, one hour at a time. My son is my life line if he wasnt here i would have been in the ground next to her. I cry for her every nite :( thats all you can do sweetie, and meet other mommies that know what you are going through
Viola ♥
I have 18 kids and live in Detroit, Michigan
September 29

what do you do to grieve? i am having a very hard time.. i don't wanna live anymore, but i have to for my son.
Viola ♥
I have 18 kids and live in Detroit, Michigan
September 29

I added you because we have something in common. I lost my baby girl to SIDS July 21st.
September 16

that's nice, if my LO before kaeto (baby #2) would have survived he/she would have been 14mos. Hope you are doing/feeling better.. w/ lorenzo my 1st I didn't show, like look obvious until 6mos., w/ kaeto around 5mos. w/ this baby (haven't had the heartbeat checked or an U/S hope it's healthy!) I am 3mo./10wks on saturday, & nothing, I think w/ this one I migh't not show until 6mos. that would be nice, we'll see. how is this pregnancy going so far?
May 7

CONGRATS! YOU WON! HAPPY MOTHERS DAY!