About Me
What is there to know about me? Not much in all honesty. I'm
Amanda
, 23. Blessed with 2 beautiful little girls. It is far from being easy raising 2 girls as a single mother but there is not a day that goes by that I would change for the world.
(Aviyah at 2yrs 9mos)
Aviyah Kaydence
- She was born November 21, 2009 weighing 6lbs 13oz. In 2 short months she will be 3 years old. She is currently 41lbs & is 37inches tall. My little girl isn't so little anymore. She is so smart & has the memory of an elephant. She is very advanced in her speech & her knowledge. She can count to 15, she can count backwards from 10. She knows 17 of 26 letters & knows ALL shapes & colors. It amazes me the things she picks up on & how quickly she learns. This is mommys independent little sunshine :)
(Ace at 4 mos)
This is my 2nd blessing
Acelynn Danzea Rae
. She was born May 24, 2012 at 1841 weighing 5lbs 9oz & was 19 inches long. She is my miracle baby, she wasn't supposed to make it here on Earth, but she stayed in for 38weeks & 6 days proving all of the doctors/specialists wrong! At 4 months old she is the biggest little ball of energy. She is always happy & smiling even when she isn't feeling so great. Acelynn absolutely adores her big sister.. she will watch her where ever she goes and when Aviyah talks to her she smiles the whole time.
ReeSe [oX]
I have 1 child and live in Greensboro, North Carolina
November 15

Hi there! Looks like we have quite a bit in common! Both 22, both have a daughter (mine was born Feb 12th, 2010) and both due on June 6th! :} I wish you a very blessed pregnancy and delivery! ~Reese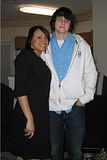 September 7

Hey I haven't talked to you in awhile, I hope you're doing well I see you're moving to NC!! I'm glad to see everything is working out for you two. I found out I'm having a girl too!!:o
July 25

Heyy! I still didnt get my name thingy. i am sorry for all the comments. thanks :D
July 24

Heyy I have to get off in just a minute can you send me my name thingy in a comment or something?
July 24

Heyy!! I was wondering if you were still doing the name things. i was the last to post on it.. so i was just wondering if you are still doing it. thanks :D

♥Melly
I have 2 kids and live in New Orleans, LA, United States
July 22

I love your daughters name. I think you should do what makes YOU and your man happy, otherwise by the time she is born she will have like 15 names.
July 12

hey u havin a nov. baby like me! :] & im havin a girl too....congratz!!
June 27

Your Baby Bump Is Gorgeous!!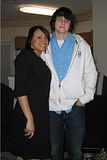 June 24

I see you're having a little girl!! That's so exciting...that's what I want too but we'll see july 2nd....8 more days!!!

♥Melly
I have 2 kids and live in New Orleans, LA, United States
June 19

where did you go to get it. I told my hubby about it and he was like lets go do it.
June 19

Hey Gurl ! Whats up ? We havent talked in a while... How you been ? How is your pregnancy goin so far ? take care ...