About Me

I have 2 amazing sons James Michael who was born on October 31, 2009 (On top). He was 8lbs and 15ozs. We just welcomed baby number 2 Kaidyn Michael (On bottom) May 26, 2011 and he was 7lbs and 12ozs. If it werent for these two, my life would be hell, upside down. Even thought these 2 werent planned, I dont regret them one bit. My oldest James was from a previous relationship which im glad im out of and Kaidyn is with my husband. I know im 19 years old, but im getting by. 19 is a bit young to have 2 kids, but at least I have support and a family to help me. In August or September, im going to enroll in Job Corps to finish high school and go to college. I dont want my kids to think of their mom as a drop out and them thinking its ok to not finish school. So im setting my life on track for these 2. When i go to Job Corps, im gonna study to be an OB delievery nurse, cause once I had my oldest, that insipred me to train to bring other joys into this world. I am married to a great guy. Even though we have problems, we stick together. We will be married for a year September 16. If it werent for him also, my oldest wouldnt have a father figure in his life, and even though he isnt my husbands son, he still calls him daddy. Im glad i have a wonderful family to help me with my life. PT me if you wanna get to know eachother =)


June 6

He is going to be 4 months on the 14th! its CRAZY how fast time flys!!!
June 4

Thank you very much!!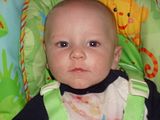 April 18

me either but jus ignore them i luv braxton hope also but i mean its up to u do wat ever makes you happy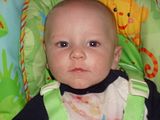 April 16

i like tha names...