Codephus330
1441 Posts | Joined BG: Oct 09, 2007
Last Visit: 2 years ago
Age

31



Gender

Female



Status

Married



Work

SAHM



Location

Florida



Interest

Everything.



My name is Melanie. I'm 27 years old. There is a lot to me. Wanna know? Ask.
My son Cody Ellwood was born March 30, 2009. He was due April 9, 2009.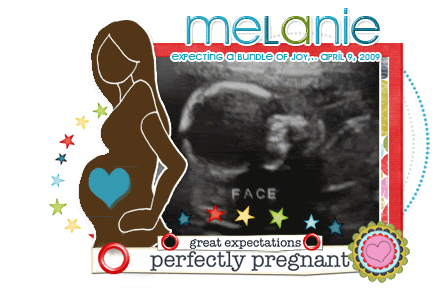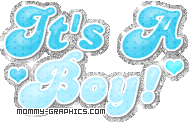 Stats:
7/30/08: Blood test!! 87!!!
8/02/08: HPT+!!!!
8/19/08:1st Doc. Appt.;Couldn't find anything!!! :(
8/20/08: Radiologist appt; Found Baby!!! Heart rate 129!!! Gotta due date of 4/9/09!!!!
9/3/08: Went is for blood work!
9/10/08:Went over blood work and all that good stuff. Didn't even try to hear the heartbeat... :'(
10/08/08: Baby's HR 160!!!! Thinking its a boy!!!
10/18/08: I felt the baby's first big kick!!!
11/05/08:Baby is growing great! HR 153!!!
11/25/08: Everything is great! I only measure(pelvic to fundus) 1 week smaller. Baby's HR 155!!!
12/04/08: ITS A BOY!!!! Heartrate 153! And He's measuring bigger than the 22wks he's at!
12/23/08:YAY! Heart rate is 140! They might change my due date to the 2nd. Since he is measureing 1 week bigger! Did my glucose test too...
12/29/08: Got a phone call from the doctors. They said my levels were slightly high on the GT so I have to go in for the three hour test. YAY! And my Iron levels were low so I have to start Iron pills... YAY!
01/20/09:I passed my 3hourGTT!!!! I'm good! No GD!!! Baby boy's HR is 150bpm! and he's growing!
02/03/2009: Everythings looking good! His HR is still 150bpm! I'm measureing 1 week ahead!
02/17/2009: Things are going good. HR is up to 164! I'm now measureing smaller than I did two weeks ago... Doctor isn't worried about that though. Still on two week appts but says that if my headaches and vision get worse he'll bump it to one week appts.
03/03/2009: HR is 150! I'm measuring 36weeks! Did GBS test. Everything is going good.
03/14/2009:Childcare class. TBH had fun. He can't wait to play with the lights in the ceiling...lol!
03/17/2009: 1 cm dilated, 50% effaced! No mucus plug! Contractions since saturday night! He's measuring 39 weeks! 2 weeks bigger!
03/24/2009: 1-2 cm dilated, 70% effaced! Still measureing 39weeks. Doctor is surprised I'm making to my appointments! She says that he's a big boy! Says that at the next appt we'll talk about induction!
03/30/2009: Got induced and had him!!! 9lbs 5oz 22inches!!!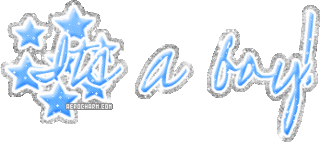 This is the linkto my Florida Mommies Site! Come by and enjoy!
http://momsofflorida.proboards61.com/
May the road rise up to meet you.
May the wind always be at your back.
May the sun shine warm upon your face,
and rains fall soft upon your fields.
And until we meet again,
May God hold you in the palm of His hand.
Thanks LindseyBCF for making me this!