Mama to Kaleb&AngelNolyn
2113 Posts | Joined BG: Apr 21, 2009
Last Visit: 3 years ago
Age

31



Gender

Female



Status

Divorced



Location

Standish, Michigan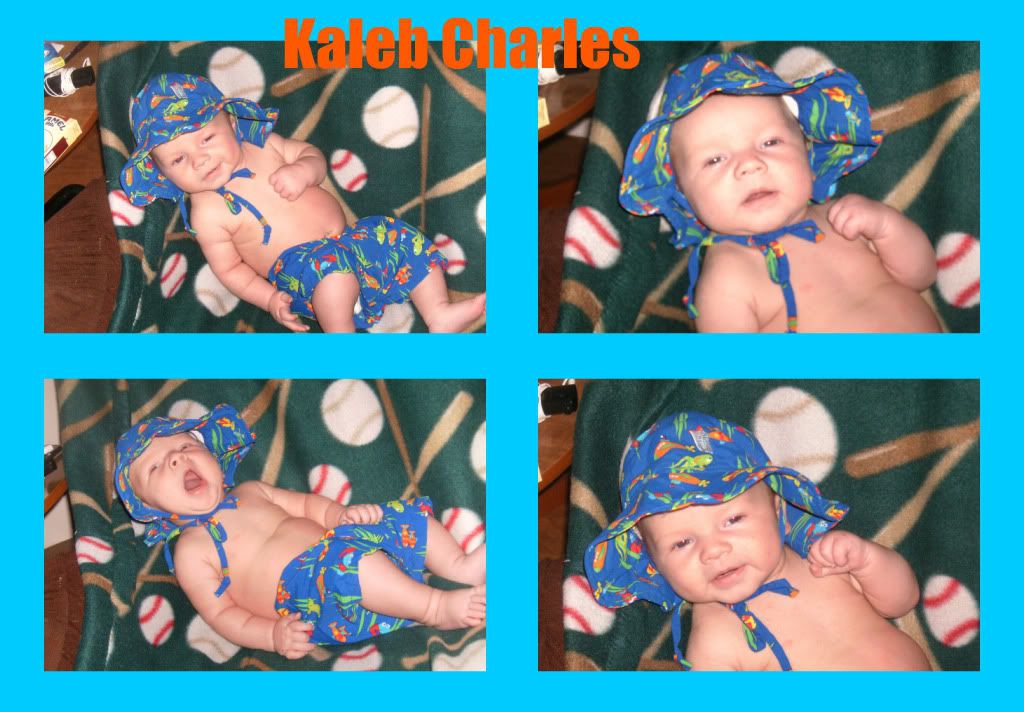 My husband and I just had our second child on May 6, 2010. His name is Kaleb Charles and he is a big boy. He was 9 pounds 10 ounces and 21 inches at birth. He was born at 36 weeks 6 days. I had gestational diabetes and had developed Pre-eclampsia so they decided to induce. After being in labor all day we got to a 6 and got stuck so the decision was made for a c-section. At 10:36 pm my beautiful boy was born. Our first child, Nolyn, was born June 25, 2009 but sadly only lived 27 days, he was born at 23 weeks 2 days, weighing 1 pound 1.6 ounces and 11 1/2 inches long, he was so tiny, yet so beautiful, my little fighter, my monkey.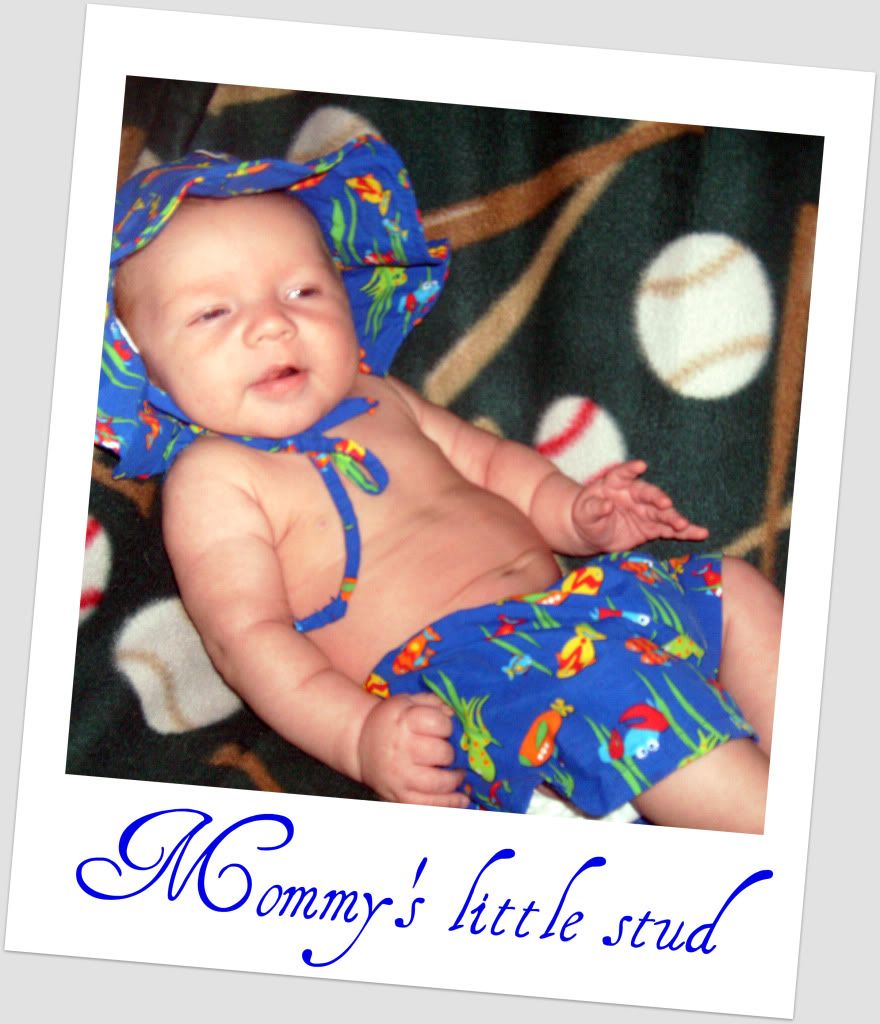 Here is Nolyn's Story
I found out I was pregnant for my angel on March 3 2009 and was due October 20 2009. my pregnancy was going great no problems then on fathers day June 21 my water broke and my mom rushed me to the hospital where i was put on bed rest. the goal was to try to keep the baby in as long as possible. i only lasted 4 days on June 25 2009 and 348pm after 24 hours of horrible contractions i delivered a beautiful baby boy at 23 weeks 2 days he was 1 pound 2 ounces and 11.5 inches long, so tiny yet so perfect. we knew he didn't have much chance of survival but we help onto hope and prayed every night for our son we named him Nolyn Charles. He did great for 3 weeks he was a fighter then he stopped peeing and everyday his chances of survival got smaller be still we had hope and prayed for him on July 21 at 27 days old we made the decision to take him off life support. he was so sick and suffering and had maybe hours left and we didn't want him to suffer anymore he didn't deserve it. they placed him in my arms with my husband right next to us i think he held Nolyn's hand i don't remember i was too upset then the doctor started to remove the tape to the vent and Nolyn opened his eye (he couldn't open both he was too swollen he had 12 ounces of fluid on him, his kidneys had shut down and he had a brain bleed) when he looked at the doctor i just started bawling and wanted to scream at the Dr to stop but i knew we were doing the right thing for him. after the vent was removed he tried to cry raised his arm and was gone. he was surrounded by family and that was what we wanted for him we didn't want him surrounded by Drs and laying in a bed. we stayed and held him for about 6 hours after he was gone.I wanted to stay till the funeral home arrived but he passed at 1125pm and it was after 4 am when we left and they couldn't get there till after 9am. one of the hardest things was walking out of that hospital and leaving him there before i left i sent my family out and sang you are my sunshine to him one more time because he loved it when he was alive then i kissed him and my husband came back in and as we left together he said "I will always love you Nolyn Charles" and at his funeral my mom had to walk me out of the funeral home to go to the cemetery because i could not move it was like i was stuck there. i miss my angel so much but i know he is in a better place and is watching over his little brother that is on the way due in may but i would give anything just to hold him one more time.The official cause of death on his death certificate is Multisystem failure due to low birth weight due to extreme prematurity. RIP NOLYN MOMMY AND DADDY LOVE AND MISS YOU SO MUCH MONKEY!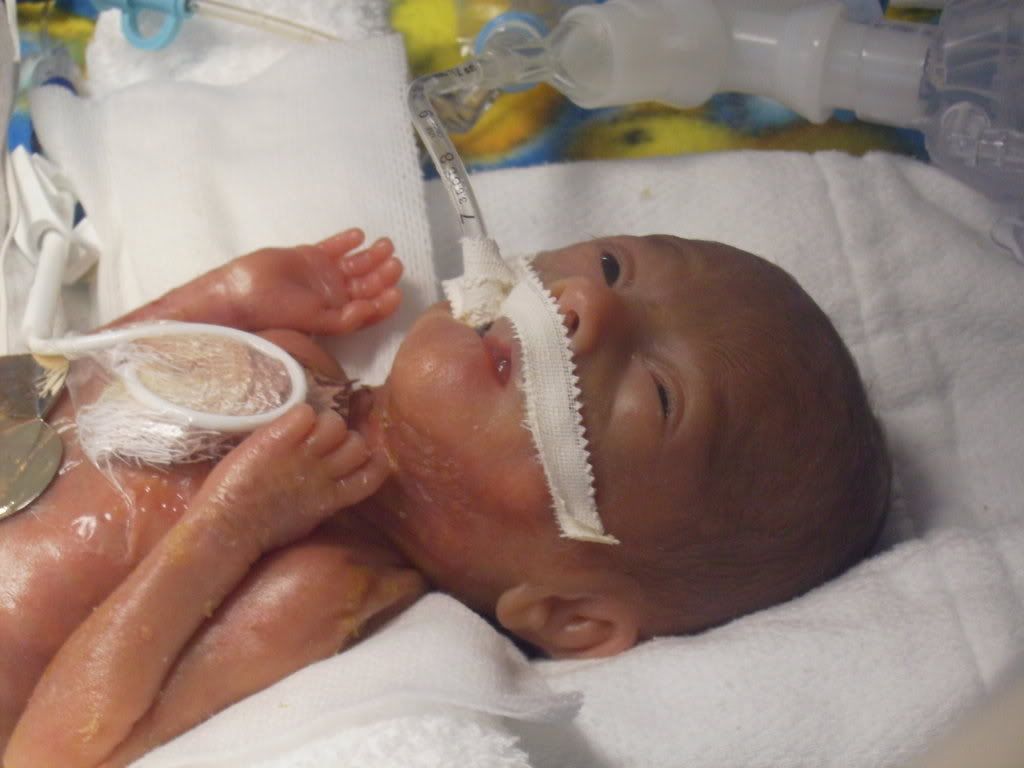 Madame Zaritska, using her mystical powers, has the following prediction:
The day you deliver, outside will be light. Your baby will arrive in the late night. After a labor lasting approximately 4 hours, your child, a boy, will be born. Your baby will weigh about 10 pounds, 4 ounces, and will be 18 inches long. This child will have light violet eyes and barely there auburn hair.

Kind of funny.....prediction was 10 pounds 4 ounces late at night....he was 9 pounds 10 ounces late at night and at 37 weeks....