About Me
<img src="http://i392.photobucket.com/albums/pp3/boo_boosgf_21/quotes/sewsp2.jpg" />
<img src="http://i993.photobucket.com/albums/af55/sammyjoeethan1/feb2011198-2.jpg" /><img src="http://i993.photobucket.com/albums/af55/sammyjoeethan1/samanthaspics416-1.jpg" /> <img src="http://i993.photobucket.com/albums/af55/sammyjoeethan1/Pinkhouse.png" />
<img src="http://i993.photobucket.com/albums/af55/sammyjoeethan1/samanthaspics261.jpg" />


Listed in the Great Sellers List Vol. 2
M e g a n ♥
I have 1 child and live in Alexandria, Alabama
February 10

I love the default of your son, so sweet :) We are Texas Rangers fans, too!
July 11

Your son is absolutely adorable
June 26

HEYYYY How are you & Ethan? :)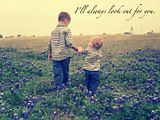 *sp*
I have 2 kids and live in Texas
May 16

Added ya! :D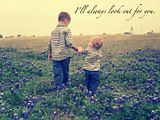 *sp*
I have 2 kids and live in Texas
May 16

Got the dresses today mama! Thank you! I think they might actually be long enough for me to wear without leggings too! Thanks again :)
That's good then :) I'm sure everything will be alright.
I know I'm the same way I want another one but I want to enjoy watching this little grow up. That's good :D I'm glad everything went well! You should ask your pedi if he can refer you to a speech therapist Ethan will probably like that. Roxie is not talking as much but she is learning her body parts and shapes and animals maybe you can try showing him some flash cards and books and reading the words he will probably learn what things are before he can actually say the words!
Thank you very much!!:D! She is so big I stare at her everyday and wonder how she grew up so fast :oops: How was Ethan's operation? Your telling me you want Chipotle!!! They don't even have one near my house :cry:
♥ supermari ♥
I have 2 kids and live in Dallas, TX, United States
March 25

your son is ADORABLE!
March 24

Yeah Em is 31 1/2 inches tall now! And 24 lbs! Aww he had to get tubes? I bet he starts feeling a lot better now! :) Em isn't talking much either....well not as much as other ppl say she should... she says momma, daddy, kitty, pup-pup, milk, bye bye, nose, eye her interpretation of auntie & grandma--which are more like aunee and an-ma lol and she attempts to say i love you--which is more like iluhh ewww she will grab her toes and say wee-wee weeeee lol He'll get there though...one day he'll just take off saying full sentences! the first time he says mama it'll be "i love you mama!" lol
March 23

Man, Ethan is soooo big!!!!!!! EMILI IS SOOOOOO BIG!!! lol How are y'all doing?!?!?!
March 7

Awe that s***s! At least they are going to fix it. My nephew had the same thing and he is fine now! Don't worry everything is going to go okay :)