About Me
<b >Expecting my baby boy on september 23rd 2013<b>



. <b> Vaida Winter-Lily Reynolds. Born 11/25/09<3</b>
<img src="http://i46.tinypic.com/w1bci9.jpg" /><b>My little Vaida- Bug. She is unspeakably beautiful on the inside as well as the out. She has bedroom eyes and a smile that will make you want to quiver. She's my little short shit, with a gigantic personality. Though she throws the worst tantrums sometimes, she's a little diva and she isn't afraid to tell you like it is. She's my bug, and always will be. <3</b>

<b>

Deja Ryella- Swan Reynolds. Born 07/05/2011 <3
</b><img src="http://i46.tinypic.com/34dn5fr.jpg" /><b>Deja- vu bear! I love you, little girl. She's the serious little thinker that will leave you laughing your a*s off with some of the looks she can give. She's a skinny little bird, with one chunky set of cheeks that will make you wanna squeeze the life out of her. Her eyes shut when she smiles, and it makes my heart melt. She's a darling little girl and I'm so glad she's mine. :)</b>
<b>
</b>


My name is Kristin.
I'm expecting my third child, due September 23rd '13.
I have 2 little girls. The oldest is Vaida, and the youngest Deja.
I also have a step son, Parker.
I'm easy going, I don't take crap from anyone.
I love food. I love cooking.
I love DIY crafts, making masterpieces out of nothing.
I love my kids. They make my world colorful and bright.



My mom wasn't always the best mom in the world growing up. And my dad? Well let's just say I'm not really acquainted with him. I make it my personal mission to always be there for my kids. To teach them respect, but love them passionately. To catch them when they fall, but to show them that embracing your flaws helps you grow. And to always have them be able to say, "Yeah, she's my mom. I can talk to her about ANYTHING." I believe that your kids should be proud of you just as much as you are proud of them. They should be able to see the mistakes you made and grow from them as you have. They should never be afraid to confide in you, cry in front of you, or sometimes even ask for your help. I love my kids more than I can say, or show. I take pride in being a mother, regardless of what else I do or do not succeed at in life.


<a href="http://pregnancy.baby-gaga.com/">
</a>
June 12

How is everything going?
Tea Bag McGee
I have 2 kids and live in tardis, OS, United States
December 14

i just wanted to say.. you are uber pretty. thats all. :)
March 27

It s***s, I told him I want to wait like 4 years but another freaks him out. With all the back pain I have I don't want to get pregnant right away but he acts like I'm saying "Knock me up as soon as I push this one out"! Since you just started trying I wouldn't go crazy with taking OPKs or charting, unless you want to. I would join, <a href="http://www.fertilityfriend.com/">http://www.fertilityfriend.com/ </a>or <a href="http://www.mymonthlycycles.com/">http://www.mymonthlycycles.com/</a> to track when AF comes and the days you have sex. From CD 10 and on I'd have sex every other day. If you do buy OPKs buy them from ebay, you can buy a package of like 50 OPKs and 10 pregnancy test for $18.99. Since your on CD17 maybe your having ovulation spotting? Is it light or period type bleeding? Are you BF'ing? If so it can make ovulation stop or irregular.
March 27

I didn't realize your TTC! Congrats and good luck! If you have any questions or anything just ask me! SO won't even discuss baby #2 with me because he says it freaks him out. :(
March 17

She's growing up so fast! How do you like Texas?
March 15

How are you doing? Now that I'm near my third trimester I'm getting tired.
March 12

Everything is going pretty good, I'm starting to get really tired again.
January 28

I really like the name Vaida better. Before I talked to you, I picked out that name. I need to update my profile, we decided to go with Dahlia instead. Right now so many people are naming their daughters Lily type names, I have 3 in my due date thread already. Everybody was going to call her Lily anyway... So we're going with Dahlia Autumn. I hope she won't get her daddy's ears, she already has his nose from what we can tell. I can't wait to get a 3D ultrasound at 26ish weeks. How's everything going with you?
January 26

I love Vaida's headbands! Where did you get them? I need to buy a few for Dahlia.
January 17

just a random passerby but i just wanted to say i LOVE how you painted Jack on your belly for Halloween. genius, i say:3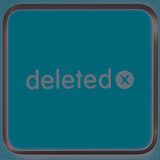 January 13

I just wanna say that I absolutely love your baby's name and she's gorgeous.
December 27

How long did it take for her to use the paci?? are you BFing?? if so, did you have any nipple confusion?? I totally forgot to bring my paci with me to the hospital so I had to use theirs.. I wanted to use NUKS but now he is stuck on the one the hospital gave me... to me it just seems like the nipple on them would gag them.. but its not... he's happy so thats all that matters lol. your little girl is ADORABLE by the way!