About Me
Hey everyone, I just started a great new business and it doesn't matter where you live you can still buy from me and it will get shipped directly to your home.

Do you have a date night coming up? We have lots of beauty products that will help you look the very best. Starting with our Avon make up, Go ahead and try that red lipstick shade you think you will never pull off! Youll be suprised at how beutiful you can look with just one color change!

There's so many more prducts that you can buy now with Avon. And I encourage everyone to take a look at my shop!
...
Www.youravon.com/armandinacastillo
Well my name is Mandy,
My hubands name is Shane,
We had a our son January14,2010
And we were married on February 14, 2011
I got pregnant around the 14th of april.
I had a doctors appointment on May8 and the nurse told me I wasnt pregnant, That supposidly it was only gas, BUT to watch closely if i got my period for that month cause i was defenetly late, and to take a pregnancy test 3 or 2 weeks later, So I did and it came out positive with both lines really dark!!

Update: 01/11/10 Had an ultrasound and got checked to see if I was dilated, I was dilated 3cms and my ob decided it was best to be induced since the baby was so low and he didnt want the baby to grow any bigger. On 01/13/10 I checked in and spend the night in the hospital. I was being induced in the morning, 01/14/10 My water got broken, After pushing and his heart rate dropping they decided to give me a c section because his heart was dropping and the baby didnt fit. At 4:35 Jaiden was born, with his cord wrapped around his neck he completly stop breathing after he was out but they got him to start breathing again and just before taking him away to the NICU they let me take a peak at his lovely face, He couldnt keep himself warm, two or three hours later they brought him to me, I love him so much! Im so happy that hes here and healthy!


Jaiden's growth-
January 14, 2010- birth- 7lbs, 19in.
January 18, 2010- 4 days old- 6lbs 12oz, 18in
January 28,2010- 2 weeks, 1 day- 7lbs 13oz, 20 1/2in
March 10,2010- 1 month 3wks 3 days- 12lbs, 21in
March 18, 2010- 2 months 4 days- 12lbs 23 1/2in
May 25, 2010- 4 months 1wk and 3 days- 15lbs, 25 3/4 in
July 23, 2010- 6 months 1wk 2 days- 17lbs, 27 1/2 in

January 27

Thank you!!! :D Yup he looks like her a little bit i think! Just a little lighter. She was so dark! lol
January 26

Thank you!! :D He's a giant compared to her!! lol.
January 16

Thanks! :D OMG 1 already!? Man time sure flew by!!
January 16

Hey! Its going good! My due date is almost here. Although I am feeling pretty crappy because of a sore throat :( Caelyn is doing good! Learning more and more each day! How are you and Jaiden doing? :D
September 1

Yeah I dont drive either and my hubby takes the truck to work. We only go to town when he's off of work. He hates town though lol.
August 31

Hey!! Yeah Sicily's is awesome!! They got rid of the Ci-Ci's by Old Navy which I loved too. We're doing pretty good! Cae is good and the pregnancy is going great! I'm almost halfway thorugh and I cant believe it. How are you and Jaiden? I see he is getting so big!! He is adorable! We all really need to meet up one day!
Narcissus
I have 49 kids and live in Washington
August 5

I got you from the immigration thread. If they made the process to become AT LEAST a resident more obtainable, then there wouldn't be this issue of who is a citizen or no. Mi marido was brought here when he was 9 months old, and we're working our a*ses off to help him gain his citizenship. Anywho, I'm Hannah :D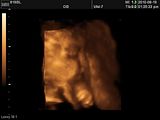 July 31

awww why they have to grow up huh!!! next thing u know he ll be running and talking and getting in trouble awww enjoy it!!! pregnancy is going easy not to hard i dont have those bad pains in my back and feet yet im still doing ok i think ... maybe they will start soon!!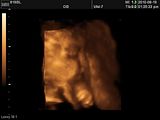 July 31

haha thanks i am trying i stop making them because my hands started hurting alot i guess cus of the glue gun but i had fun making them for my baby... hows the baby growing ??
June 30

Hey! Everythings going good! We just told everyone today and they're all excited thank God lol. I thought they'd all freak because I'm having another so soon. But its all good. Aww I wish I could go to texas! lol We need a vacation badly! How are you and Jaiden doing?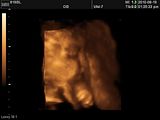 June 2

ooo thats good !!! the pregnancy its finally better!!! ill be 20 weeks on friday and im starting to get more energy cuz the past months have been crazy i been laazzzyyy lol and like nooo energy i just feel better i hope it lasts !!! hows ur baby boy doing?? his really cute...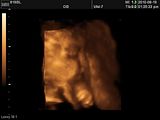 June 2

hey girl so r u feeling better ??